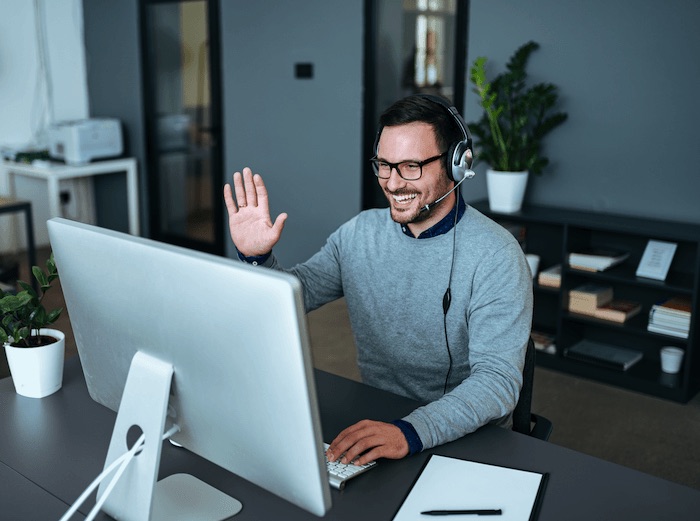 We are currently experiencing a global crisis generated by Covid-19 that has forced companies and individuals around the world to reinvent themselves. Many people have been or will be forced to work from home, implementing new procedures and using essential technological tools for the first time to carry out their daily tasks.
Fortunately, there are many online collaboration tools that can be used to work and manage teams remotely, many we have already used to communicate with our worldwide partners. Let's list several useful tools and feel free to share with us if you experience any amazing tool these days:
Internet: It is important to have a stable Internet connection. If you think that it is working slower than normal you can disconnect some devices and / or make sure that they are not making heavy use of the network (eg large downloads, streaming video, etc.) Also, in case you use Wi-Fi Fi, you can try connecting your computer directly to the modem using the ethernet cable.
G Suite: suite of Google cloud applications designed for online work. It is one of the most popular tools worldwide with a fairly extensive free version. It offers from the most basic applications for the generation and sharing of documents, sheets and presentations to the most advanced that allow mass videoconferences with hundreds of people. https://gsuite.google.com/
Skype: it will allow you to communicate remotely and instantly with your team through video calls or text messages. The free and business versions are available. The first will allow you to hold conferences with up to 25 people at the same time, in addition to exchanging video, audio and message documents. The business version, designed for large companies, allows users to make video conferences of up to 250 users, create PowerPoint presentations, etc. https://www.skype.com/en/
Slack: Its main advantage is that users can organize conversations by project, team and client depending on the needs of each company. Make voice or video calls, share screen, connect several tools in one place, etc. It is intended for quick information exchanges that need to reach many people without having to create a new conversation for each topic.
In addition, it allows integration with other tools such as Google Drive, HubSpot, Twitter, Dropbox, Skype, etc. https://slack.com/
Yammer by Microsoft: Communicate privately with people across your organization, creating groups, adding docs, photos to conversations, for quick messaging. It is very simple to access the platform signing-up with your company email address. The tool is entirely free. https://www.yammer.com
Trello: It is an amazing collaboration tool that organizes projects by lists, cards and boards. Create workflows, prioritise projects and move tasks from start to finish, assigning tasks to each team member. It is based on the Kanban method, a Japanese system that proposes to go step by step: proposed task, in execution and executed. It disposes of a mobile app version. https://trello.com/
Asana: ideal for planning, keeping up to date and monitoring your projects effectively and in real time, all coordinated with your team. It has an integrated panel to assign tasks and monitor their development. In addition, you can use an interactive timeline in which to consult your project plan and redefine it in real time. It also helps you to set pending tasks in each control panel to prioritize. https://asana.com/
Loomio: If you work with people with whom you do not share the same time zone, or if you have a flexible schedule different from that of your colleagues, it is the ideal tool. It allows you to organize your time and work in a team and remotely. Reduce time when presenting proposals and making decisions. Basically it focuses on making the schedule of the entire team coincide, through a simple voting system to reach a common agreement. You have a basic plan for only $ 1. https://www.loomio.org/
Canva: Canva is the design software for "non-designers". In fact, many designers use the platform, but you don't need to have design skills to create stunning graphics and designs. There are many templates available for social media, website banners, presentations, etc. even with the free version. You may want to introduce some graphics to your communication strategy. https://www.canva.com/
Freightalia: As you know, Freightalia is a Pangea product for online quoting and rate management. The tool will empower your sales capacity without investment once the supply chain re-starts helping your team to go from 0 to 100 in seconds. It could be the key tool to help you impulse business once we are back to normal. https://freightalia.com/