In the ever-evolving logistics landscape, agility, innovation, and customization are crucial attributes that differentiate an ordinary service provider from an extraordinary one. WEL, your Connecta partner in Malta, recently exemplified these qualities by successfully executing a challenging shipment of four hydraulic cylinders, each weighing 2500kg, to the United States via air transport.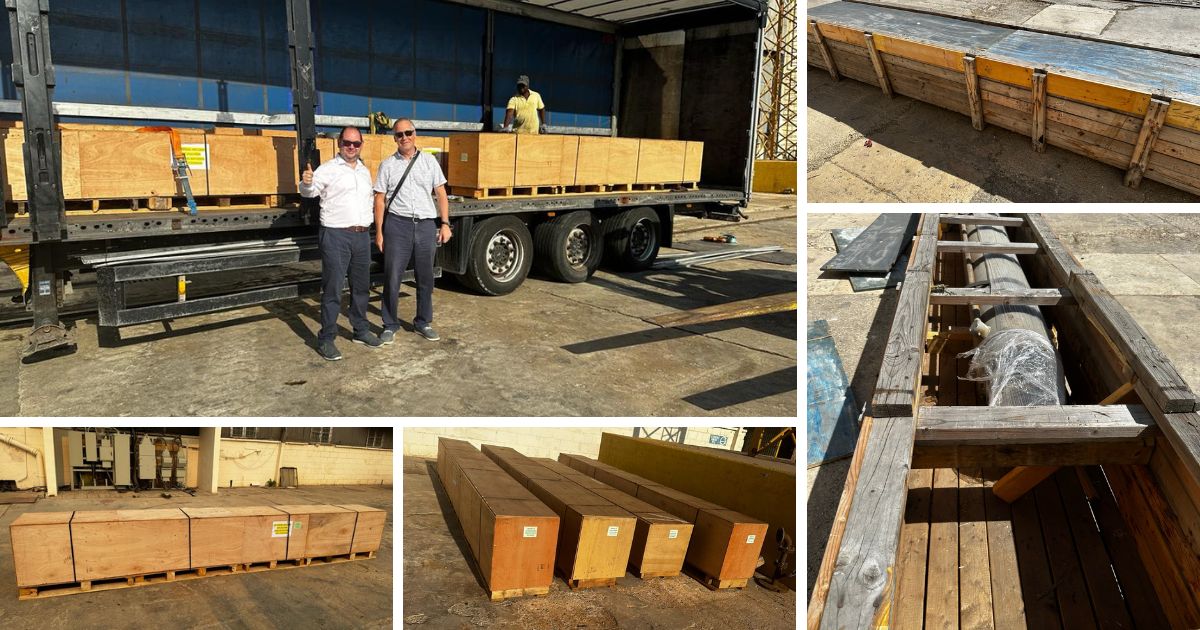 A Customized Approach for Unconventional Requirements
The shipment in question had very specific needs, sea freight was not an option, and the cargo had to be shipped via air to the USA. The primary hurdle WEL faced was the inadequate packing of the hydraulic cylinders. Initially, the shipper had utilized old wooden crates for packaging, a decision not only incompatible with the weight of the units but also unsuitable for airfreight.
WEL's team immediately identified the inadequacy and opted for a fully tailored solution. Each hydraulic cylinder was repacked in a specialized, robust casing designed to meet airfreight specifications. Given the heavy weight of each piece, the packing had to be meticulously planned and executed, ensuring that it was both secure and compliant. Moreover, to adhere to international shipping guidelines, each crate was fumigated prior to construction.
Navigating Limitations: Weight, Time, and Geography
WEL was confronted with another layer of complexity due to a lack of freighter aircraft servicing Malta, so organized a multi-modal transport solution. The cargo was first transported via road to Frankfurt in a journey that took five days. Once in Frankfurt, it was entrusted to Lufthansa for the transatlantic journey to JFK Airport.
This segment of the operation was particularly challenging due to strict weight restrictions and tight time limitations. Yet, WEL's meticulous planning and execution ensured that by the seventh day, the cargo was safely at JFK, ready for dispatch and reception.
Pls. visit https://wel.com.mt/ for more information.