It is a pleasure to introduce AFS | FERNANDEZ DE SOLA, as new Connecta Member in Spain and leading Freight Forwarder and Customs Agency at national and international level.
AFS | FERNANDEZ DE SOLA was founded in 1985 in Spain, they are IATA and ISO 9001 certified agents. Their head office is located in the center of Barcelona, where they also dispose of 2 warehouses with more than 6000sqm in the ZAL Port, the intermodal logistics platform of the Port of Barcelona, as well as an airport office at BCN International airport. AFS | FERNANDEZ DE SOLA has branches in Madrid, Valencia, Alicante and Aragon, offering services throughout the country.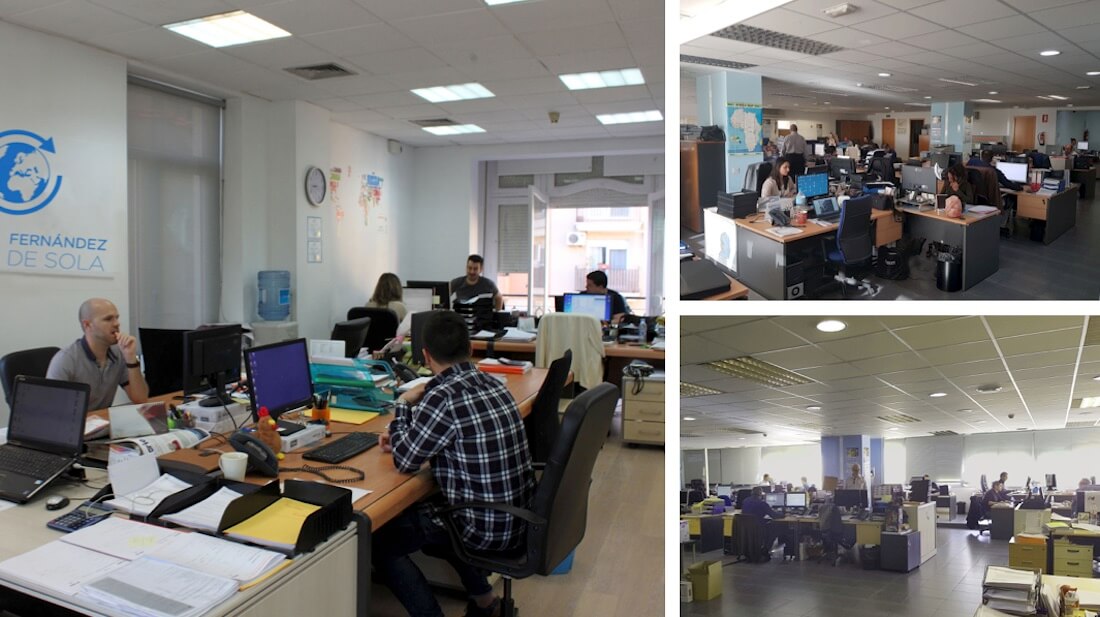 AFS | FERNANDEZ DE SOLA air transport department is located in the Freight Terminals at Barcelona and Madrid to offer quick, flexible and high quality management of your shipments. Their Track and Trace service monitors shipments 24 hours a day in real time.
Their airfreight services are adapted to customers' needs and delivery dates, offering competitive rates for consolidated import and export shipments to and from all major locations. AFS | FERNANDEZ DE SOLA range of services include:
LCL from the main international origins and destinations, with the major air freight companies.
Imports and exports handling for Door to Door, Door to Airport and multimodal (combined air, sea, rail, road) services
As licensed customs brokers, AFS | FERNANDEZ DE SOLA offers Customs clearance, consultancy in foreign trade, taxes and specific regulations.
Transport arrangements, distribution, storage and customs warehousing (with a bonded tax free warehouse)
Weekly departures to Canary and Balearic Islands
AFS | FERNANDEZ DE SOLA also offers sea freight services moving +18K TEUs annually.
With more than 30 years of experience, AFS | FERNANDEZ DE SOLA commitment focuses in:
PERSONALIZED ATTENTION. The company offers counseling and guidance service in foreign trade, documentation, insurance, letters of credit, etc.
CONSTANTLY UPDATED. They keep up to date with new regulation, updating their knowledge and adapting to customers and partners' needs.
COMPETITIVENESS. Their main objective is to offer the best service with most competitive tender. The AFS | FERNANDEZ DE SOLA team constantly reviews their offers to give the best in the briefest time
QUALITY. For AFS | FERNANDEZ DE SOLA quality is not a fortuitous occurrence, it is a result of their daily work. Certificates: IATA, ISO 9001 and Efficiency Network by the Port of Barcelona
ADAPTABILITY. They offer customized solutions to clients' needs. Therefor, they strive to facilitate company integral logistics for our costumers.
Pls. visit http://www.afdsola.com for more information.