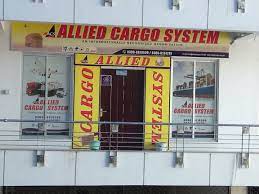 Allied Cargo System, your Connecta partner from Pakistan, was founded on 1996, aiming to provide competitive, complete and worldwide logistics & supply chain solutions.
The company have worked to develop solutions tailored to their clients' needs, from procurement to delivery by air, sea and road. Allied Cargo System, are structured over, International Airfreight, International Sea freight, Project Forwarding, door to door courier services, DDU, DDP, EXW, CIF, FOB, FCA and are supported by a powerful team of professionals and industry partnerships
One point that differentiates them is their highly experienced team, with an average professional experience of more than 20 years. In addition, they have adopted every new innovation towards their business in a competent and effective manner. That is why, now they are enjoying the status of being a prestigious cargo agency.
Allied Cargo System licensed import services team has years of experience and ensures customers' goods sail smoothly through the Pakistan Customs process, which can be fraught with delays and frustrations for the uninitiated. Their import/export services team navigates the latest regulations, minimizes paperwork, expedites transit, and lowers shipping costs with truly personalized service. Some of the major imports/exports to/from Pakistan include among others:
The textile sector in Pakistan has an overwhelming impact on the economy, contributing 60% to the country's exports.
Pakistani exporters are manufacturers of excellent quality Leather goods, main expertise are manufacturing the Leather Jackets and Leather gloves, Leather Aprons, Leather Bags, Leather shoes and many more accessories
Sports Goods and Sports Wears

Allied Cargo System, is a member of International Air Transport Association (IATA), International Federation of Freight Forwarders Associations (FIATA) and the Sialkot Chamber of Commerce and Industry (SCCI)
Pls. visit https://alliedcargo.com.pk for more information.