Atat Transport, your new Connecta partner from Turkey, is based in Istanbul since 1965, equally focused on air, ocean and land transport. They are a customer-oriented, experienced and dynamic company, aiming to build sustainable relations with their partners.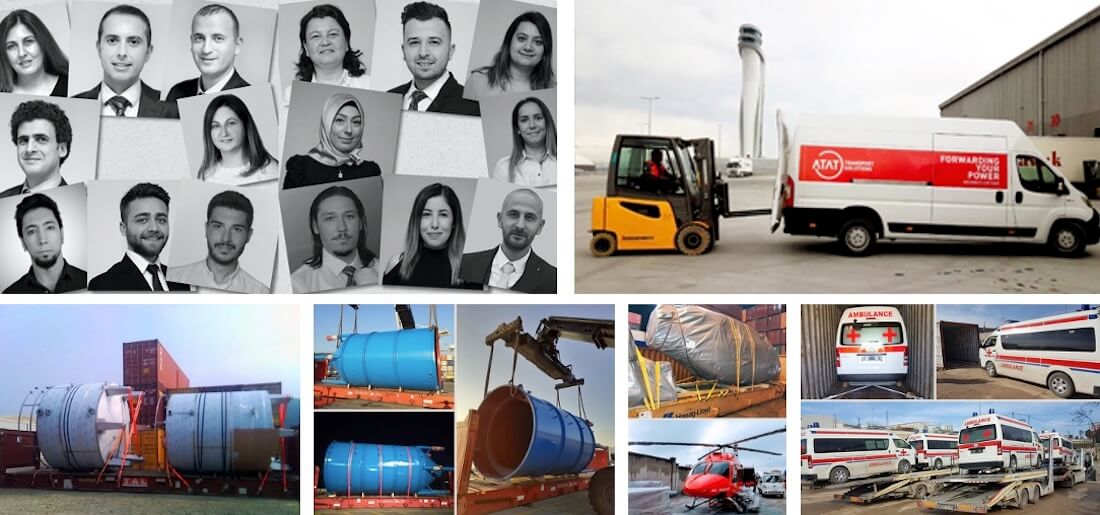 As IATA agents, they offer services at every level of the supply chain, from the shipping of small products to project cargo, automotive spare parts, textiles, exhibition goods, perishables, dangerous goods.
They have background in transport of oversized project shipments as construction materials, cranes, electrical suplies, shipyard material, military cargo.
Due to Turkey's geo-political positioning, they have strong cultural ties with the CIS region (Azerbaijan, Turkmenistan, Uzbekistan, Kazakhstan). They have a know-how in this region, as well as in other neighbouring countries such as Iraq. They arrange transit shipments for all types of cargo via Turkish ports or airports to Iraq and CIS countries.
Atat Transport offers minivan service between Europe and Turkey and also offers solutions for LTL transit cargo via European main ports to South America or Africa.
Above are some pictures from Atat Transport Team, their airport office and recent shipments handled (Project shipment to Israel, Project Shipment to Umm Qasr, Iraq, Helicopter shipment to Dubai and Ambulances shipment to Comoros).