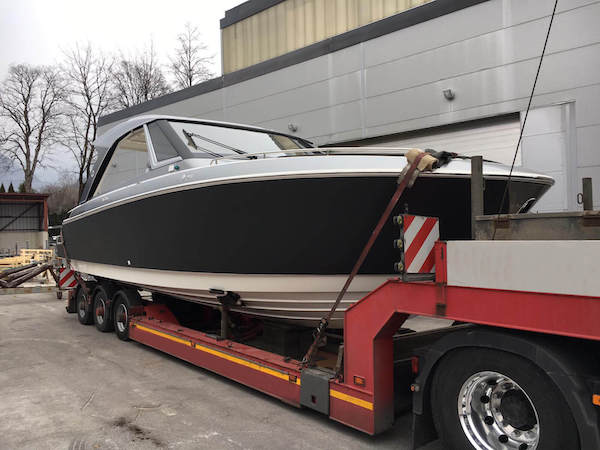 BATI GROUP, your Connecta partner in Turkey, again exceeds customers expectations by shipping a leisure boat from Slovenia to Turkey in just 4 days. They planned a multi-modal solution combining road transport and sea freight from Trieste (Italy) to Izmir (Turkey).
The boat consisted of a sport cruiser measuring 11 meters long and 3.6 meter high, with capacity for 12 guests and reaching 40 knots speed.
Once BATI's Team managed to get the transport permission for crossing Italian roads, they loaded the boat onto a low-bed truck at the shipyard in Begunje (Slovenia) for transportation up to Trieste Port. From there, the boat was shipped on a Ro-Ro vessel to Izmir Cesme Port. At arrival, BATI arranged the reception of the cargo, custom procedures and continued the drive until delivering the boat at its final destination in Bodrum.
At the same time, they also moved a brand-new Mastercraft from Miami, US to Izmir, Turkey. After the discharge from the vessel BATI loaded the boat on a standard trailer for its delivery to Bodrum.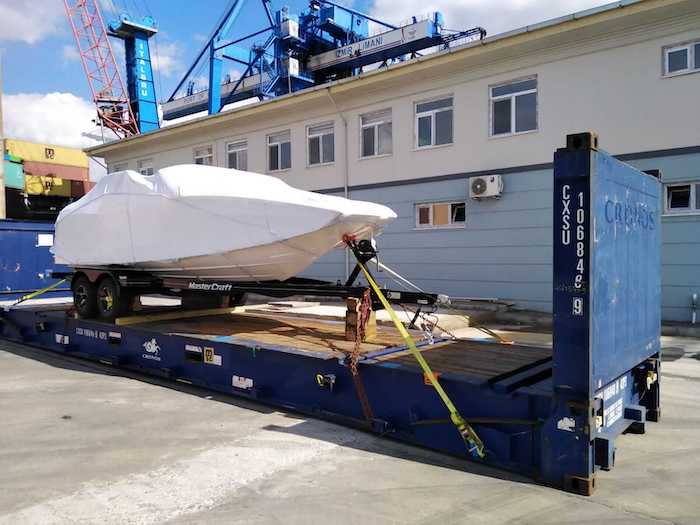 The happy yacht owners are now enjoying their sailing days along the crystal clear waters of Bodrum, which is a gateway for nearby beach towns and resorts where people enjoy watersport activities.
These were other bespoke door-to-door yacht shipping solutions provided by BATI's team of experts in global boat transport solutions.
Pls. visit www.batigroup.com.tr for more information.