BATI GROUP, your Connecta partner in Turkey, continues to regularly move all type of yachts, ribs and even multicat vessels.
Ribs (Rigid inflatable boats) are relatively new in the yacht industry and becoming a very popular choice of power boat due to its versatility, speed and ability to cope with challenging conditions. Therefore, a lot of yacht owners who want to cruise during the day choose Rib's. BATI GROUP has been moving many Ribs this year, the last one was produced in Italy and shipped from Milan to Tuzla, Turkey via road. The boat was 14 meters long and 4.2 meters high. It was loaded and delivered in one week.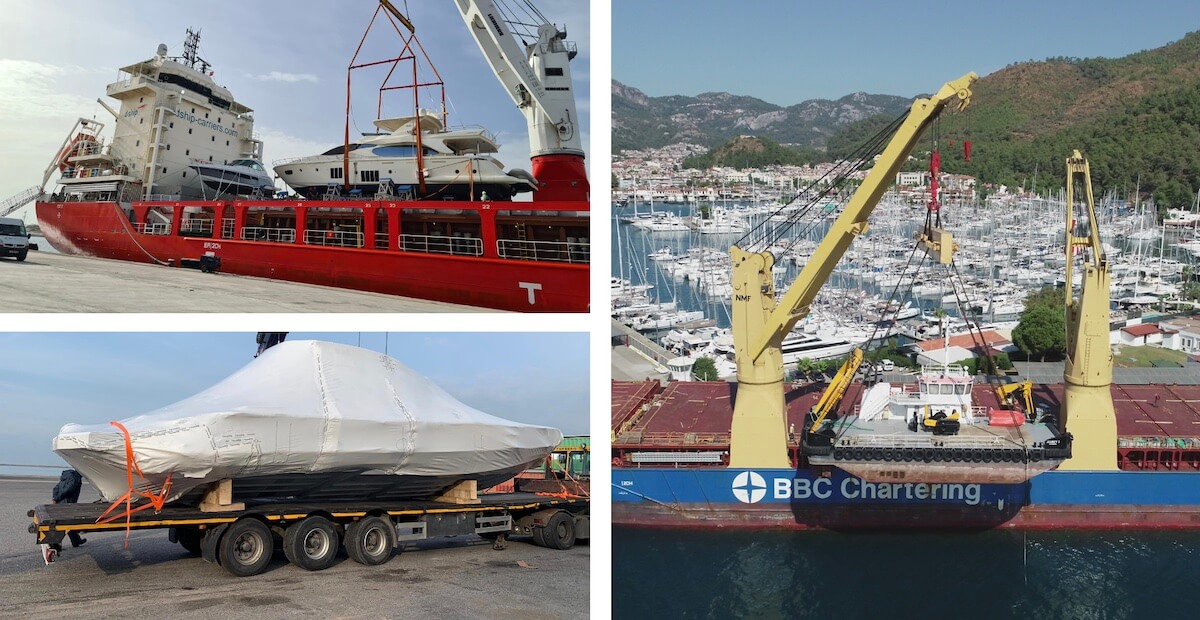 BATI has also transported a motor yacht from the Spanish island of Mallorca to the Turkish Riviera. The beautiful 27 meter and 85 ton Azimut 88 was transported from Palma De Mallorca to Marmaris, Turkey. The yacht was picked up from and discharged into waters, in a water-to-water service. Other examples of yacht shipments are the diverse yachts that BATI brings back home after the summer in the turquoise waters of the Turkish riviera.
But not only sportive boats, BATI also moves multi-functional workboats. As the recently shipped Multicat vessel from Turkey to Canada. The loading took place in Marmaris, Turkey from water. The dimensions of the Multicat were 26m x 11m x 12m and it weighted 240 tons. The Multicat was then loaded and secured on board a vessel sailing to Marystown, Canada.
Pls. visit https://www.batigroup.com.tr/ for more information