BATI GROUP, your new Connecta partner in Turkey, was established in 1992 in Istanbul by CAPT Caner Aydın. As of 2018 BATI GROUPhas 13 offices in Turkey covering all international sea and airports with 150 Employees. BATI GROUP also has offices in GERMANY and SOUTH KOREA.
BATI GROUP is doing air, sea and project shipments with all required licences and being IATA/FIATA/UTIKAD certified agent.
In numbers BATI GROUP is doing 55000 Teus per year, 4000 tons of Airfreight per year and more thank 100 Project shipments per year.
Below are some details and pictures of their recent projects:
Stuffing, lashing and shipping of 27 VOGUE RANGE ROVER sub's from GEMLIK to JEBEL ALI
Shipping of 50 transformers out of Turkey in the year of 2018. The last one was a middle sized transformer moved from TURKEY to ARMENIA which was 100 tons and 215 cbm's. This port-to-door transportation was executed by low-bed trailer and routed via Georgia through really challenging mountain roads.
Russian door to port shipment of 250 tons and 2750 cbm in total, containing 15-meter piece of 48 tons. The Project was not packed and every piece had to be moved carefully.
M/V ROLLDOCK STAR 934 tons Jack-Up Barge loading operation. While the ROLLDOCK was submerging, they positioned the barge for the float-in operation and managed to float in the barge within the estimated time frame. They also arranged the lashing of the barge, securing everything in position and preparing the Vessel for sailing. The operation lasted 1 day, and finally the Rolldock Star started its journey to Calais/ France, carrying the barge on board and proud of finishing another successful project.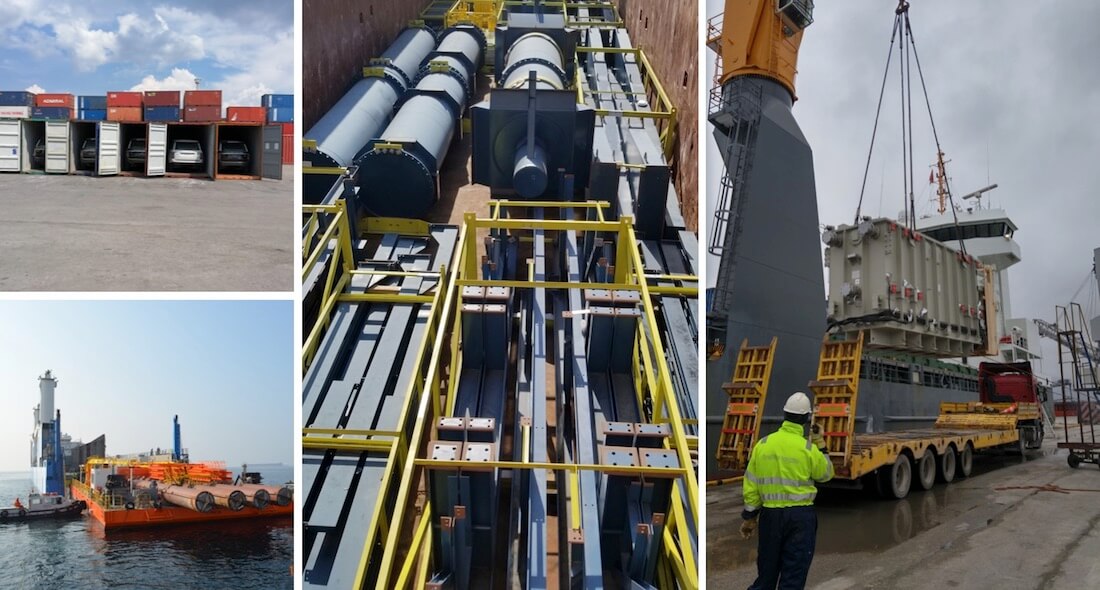 Pls. visit http://www.batigroup.com.tr for more information.