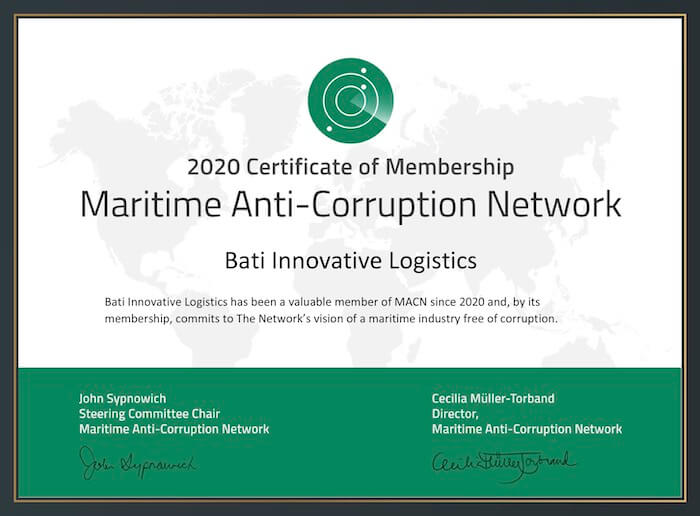 BATI GROUP, your Connecta partner in Turkey, is proud to announce their adhesion to the Maritime Anti-Corruption Network (MACN), the leading Anti-Corruption initiative in the Maritime industry. Their vision consists of a maritime industry free of corruption that enables fair trade to the benefit of society at large.
As part of the initiative, BATI, must implement the MACN AntiCorruption Principles, as part of
their overall compliance program. These Principles focus on applying adequate procedures across Compliance Program Requirements, Risk Assessment, Proportionate Procedures, Training & Communication, Monitoring and Internal Controls, Due Diligence and Reporting, Diligence and Incentives.
Pls. visit http://www.batigroup.com.tr/ for more information.