DEVELOPING THE NEXT GENERATION OF TALENT
2023 is set to be a big year for BAXTER FREIGHT, your Connecta partner in UK, with ambitious growth plans and a recruitment drive that will take them to a £50 million turnover this year. To achieve these aspirations a brand new level of Management has been created to drive expansion and shape the strategy. The newly appointed Associate Directors will be responsible for all areas of the business from Sales, Finance, Operations, and Account Management, they will be pivotal in the evolution of the brand.
The team has all had such an impact on the success of Baxter Freight over the years. Previous experiences and knowledge of working within the wider logistics sector, customs and even the RAF have shaped the direction of the teams they lead.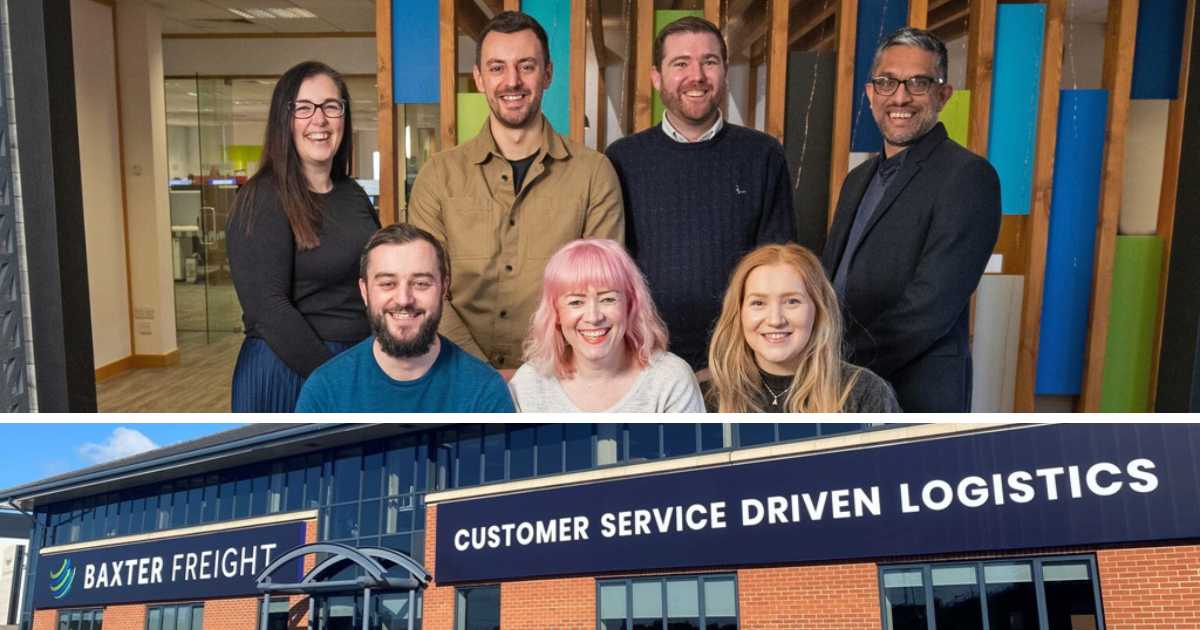 Pictured from left to right from top: Sarah Thompson, Jamie Reid, Chris Roome, Dharmesh Raja, Dan Myers, Laura Nixon, Lucy Adesina
DESTINATION EMPLOYER OF NOTTINGHAM
BAXTER FREIGHT is focused on being an employer of choice in Nottingham. They are committed to the personal development of their people and they always strive to promote from within. Two of their new Associate Directors joined BAXTER FREIGHT, during the start-up in 2014, newly graduated and with all the enthusiasm to make their mark.
Dan Myers, Associate Director Account Management, says:
"It is fantastic to be able to continue my journey at this dynamic and forward-thinking logistics business. I am incredibly grateful for the opportunity to become an Associate Director and that my contribution over the years has been recognised. Baxter Freight is a brilliant place to work and gives opportunities for personal development and growth for anyone who wants to be a market innovator in the logistics sector. I am looking forward to the coming years pushing our business to be a market leader and to be the most aspirational place in Nottingham to build a career."
WORKING IN PARTNERSHIP WITH LEADING UK BRANDS
Logistics has faced many challenges in the last few years, with Brexit and changing customs, creating a burden for businesses wishing to trade throughout Europe. The entrepreneurial mindset of BAXTER FREIGHT team, including their new Associate Directors, was instrumental in supporting businesses to continue trading without disrupting their supply chains.
Lucy Adesina, Associate Director, Key Accounts says:
"I have learned so much since joining Baxter Freight. One of my highlights has been supporting one of the largest UK retail brands with their European trade, especially getting them Brexit ready and still being able to achieve next day delivery into Germany despite all the additional challenges with customs. I love working with our customers and having the opportunity to work with some incredible brands. It's fantastic being part of a Company that promotes our development and I am really grateful and excited for the opportunity"
BAXTER FREIGHT continues to recruit and support the growth of Nottingham and the East Midlands employment market.
Pls. visit https://www.baxterfreight.com for more information