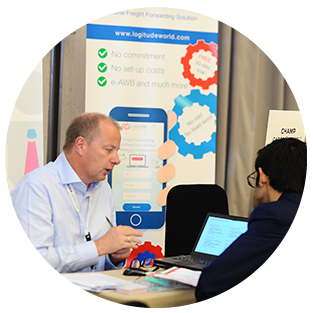 For second year, CHAMP Cargosystems has participated in the Freightcamp Global Meeting, celebrated in Ho Chi Minh City (Vietnam) from 26th to 28th September. At this joint meeting for CONNECTA and PANGEA members, CHAMP was given the opportunity to exclusively engage with members from both networks.
CHAMP explained there is a special member access to their web-based freight forwarding system Logitude, that enables air and ocean freight forwarders to manage quotes, shipments, bookings and consolidations more efficiently and cost-effectively without any major financial outlay or IT commitments.
During the opening session CHAMP exposed about e-awarness and connectivity for freight forwarders and pitched the special Connecta and Pangea member offer:
– Free subscription for eAWB with 1 user and 1 airline of choice (more info)
– Upgrade Logitude subscription to enable multiple user or multiple airline connectivity at specially discounted and very competitive rates
If you are in need of a full solution, for freight forwarders, consolidators, NVOCCs or an import/export manager who tracks shipping activities, Logitude has the answer for you with its state-of the-art freight forwarder solutions to raise productivity and performance.
For more information please contact us or sing up your free subscription now!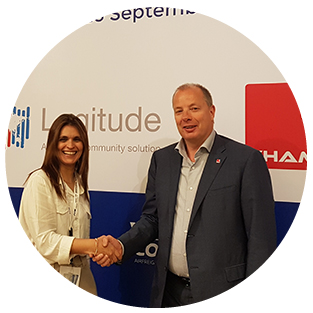 Please read below a Member Testimonial from Rossana Arcos, Manager at Miremar (Uruguay).
Logitude has helped us greatly in our day to day work.
It's a very simple and easy to use platform. Its implementation does not require too much time, as the system is rapidly completed while we are working with it. 
What we like the most is its ease of use and how, with a few clicks, the system keeps our shipments updated and our customers informed at all times.
Without any uncertainty, without requiring too many hours for implementation or training, the system itself has become indispensable as we continue to further utilize it.
For our Company, it was an excellent decision!