Turkish Cargo has awarded the prestigious recognition of Best Supporting Agent 2022-2023 to CIMC ANDA SHUN International Logistics, your Connecta partners from China.
This distinction is a testament to CIMC ANDA SHUN's exceptional performance and dedication in the field of logistics and air transportation. The support provided by the BSA (Best Supporting Agent) partners 2022-2023 was acknowledged.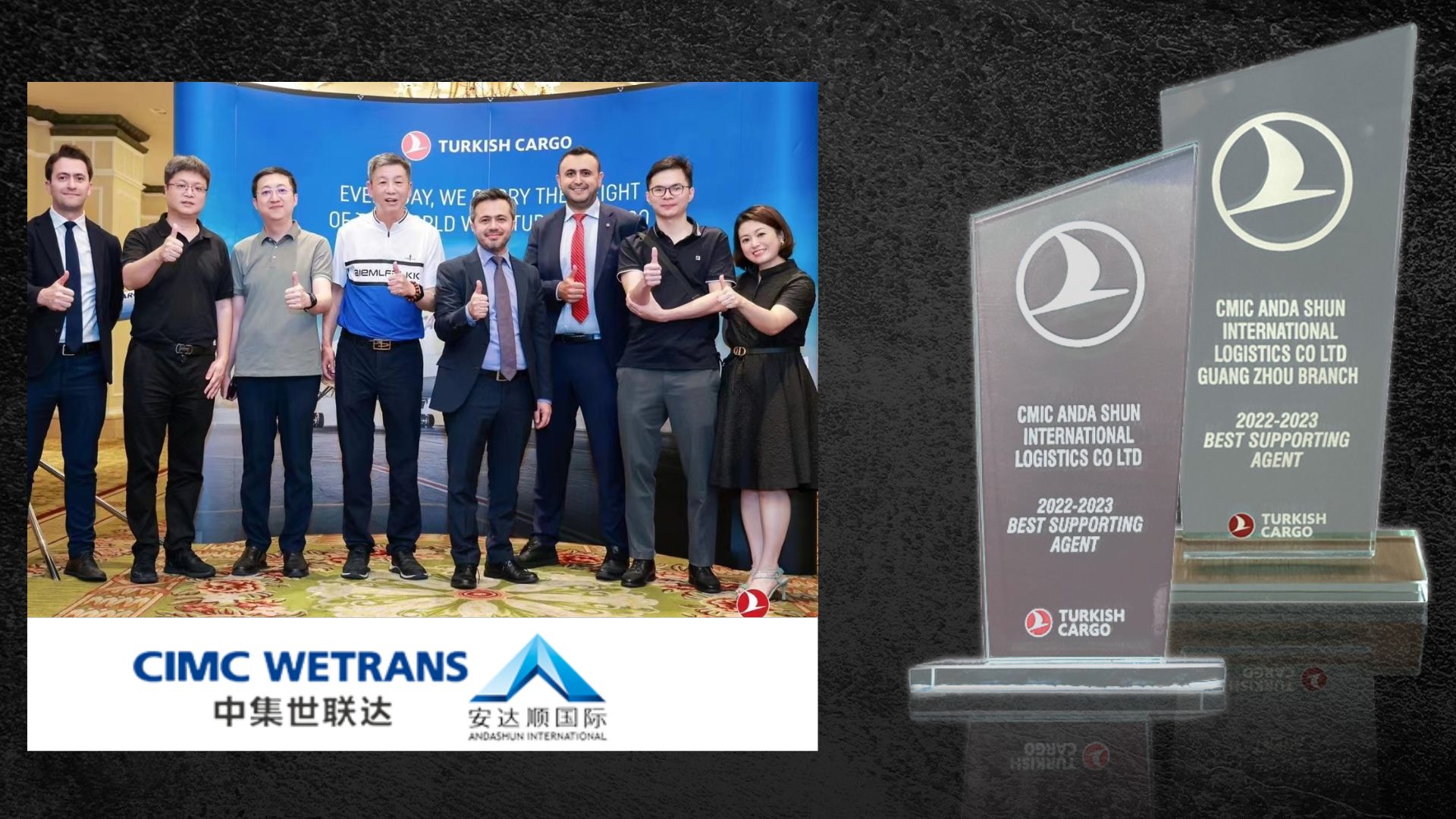 CIMC ANDA SHUN has established itself as a leader in the logistics industry in China, with a strong focus on the air freight field. It stands out not only for its close collaboration with Turkish Cargo but also for its contracts signed with other major airlines.
Upon receiving this prestigious award, CIMC ANDA SHUN expresses deep gratitude to all its clients and partners for their continuous support and trust. The company is committed to providing quality logistics services and further strengthening its strategic partnerships in the air cargo industry.
This award underscores the excellence of CIMC ANDA SHUN in the logistics field and solidifies its position as one of the key players in air freight transportation.
Pls. visit: http://www.ads-logistics.com/ for more information