CIMC GROUP, your Connecta partners from China, have recently celebrated their 40th Anniversary and they are delighted to share this joy with us. The 22nd of September is "CIMC Day," which is a common festival for all CIMC employees, and so remarkable this year as they achieve such important milestone in the company's trajectory.
CIMC staffs from all over the world used the flag raising method to express their determination to share weal and woe and stand together through thick and thin with CIMC every year on the "CIMC Day".
A grand and well-designed celebration brought all of them to review the past and also to look forward to the future.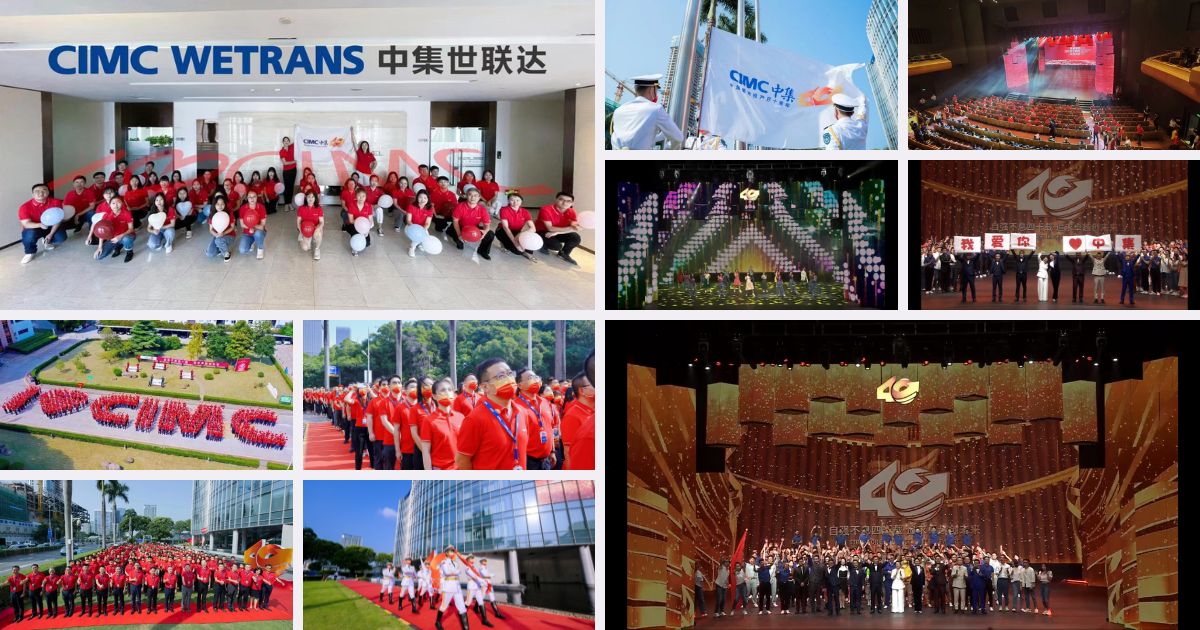 40 years ago, CIMC started and took root in Shenzhen, the hot land of reform and opening up. From here, it has constantly expanded its business scope, improving its own operation and management quality, practicing corporate social responsibility…
Now, CIMC has grown from a small factory with an initial investment of 3 million US dollars and 150 employees to a diversified multinational group well-known at home and abroad. CIMC will continue to live up to its original aspiration and mission, to achieve long-term and steady development, and to develop itself into a respectable, high-quality and world-class enterprise.
By this opportunity, CIMC GROUP is grateful to thank all of their customers and partners for the support throughout the years, CIMC are proud to count on them as part of their big family and will continue the mighty journey hand in hand.
Pls. visit http://www.ads-logistics.com/ for more information.