Collegamondo was founded in 1994 as an Agency specialized in the logistics and express services sectors and in 1997 took the IATA Agent certification (IATA code 3847627-0011).
Its aim is to become a leading company in the field of express courier, logistics and dispatch in general. It is currently at 2° place for domestic traffic for both general and special cargo such as live animals, radioactive material, biological substances etc.
Collegamondo plans all the steps of a logistic process together with its customers, choosing the right procedure depending on strategic factors such as market, transfer time management, etc. The whole process is monitored in all its steps, thanks to a company policy based on the rationalization of technologic, economic and human resources.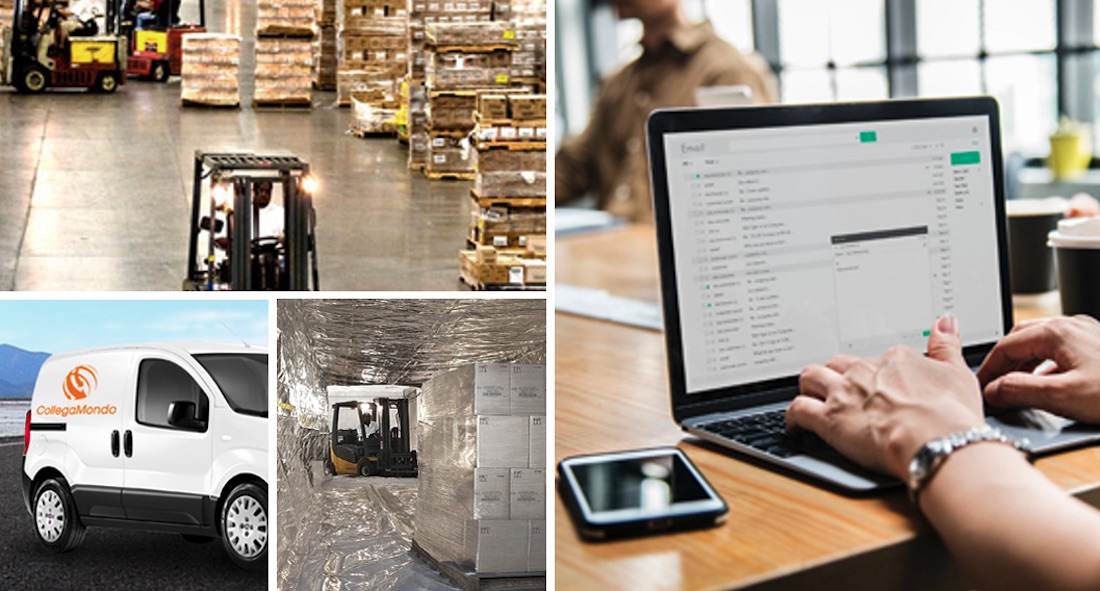 The company's management has a 25 years experience in airports field and has been able to create a tight national network which provides specialized services for the most important carriers.
Group Certificates:
ISO 9001:2008
ISO 14001:2004
D.M. 24 June 2007 for Radioactive material transport
Vision 2000
The company understood the importance of locating branches in each region where the cargo business is produced and forwarded, creating a comprehensive net of offices working in continuous contact, monitoring the most important traffics and offering integrated solutions to the Customers.
Thanks to the widespread presence throughout the Italian territory, the Collegamondo Network can offer a highly professional service. Progressively Collegamondo opened its own offices in:
MILAN MALPENSA
MILAN LINATE
VENICE
BOLOGNA
PISA
ROME FIUMICINO
L'AQUILA
BARI
BRINDISI
CAGLIARI
LAMEZIA TERME
REGGIO CALABRIA
PALERMO
CATANIA
Thanks to a wide range of services and a dense network of vehicles and connections, to the widespread presence in the Italian territory with 13 branches and strategic partners, it is able to provide assistance during all phases of logistics, including below services:
Cargo Service
Express Courier
Controlled Temperature Shipping
Shipping and International Transport
Collection Delivery and Warehousing Service Management
Satellite Anti-theft Control
Customs Operations
International Moving
All Cargo Flights Shipping Operations Management
National and International Air Shipping of Urns and Human Rests
Travel Agency
Pls. visit https://www.collegamondo.com/ for more information.