CRM Logistics Ltd, your CONNECTA partners in UK, are announcing their best set of financial results ever, including a record turnover of £3.3m, which is a 10% growth on the year before, and June 2015 was the best month of trading in our 13 year history.
They were winners of the prestigious Queen's Award 2015 in recognition of their supply chain excellence, and this strong commercial performance has allowed CRM Logistics Ltd to expand their team, working out of their Rochester Head Office they offer specialist knowledge and bespoke account handling for Supply Chain Management, IT, Tech and Telecom logistics, Events and Exhibitions, Retail logistics – warehouse, labour and fulfilment, Hazardous or Dangerous goods as well as Multimodal freight, Domestic and International courier services.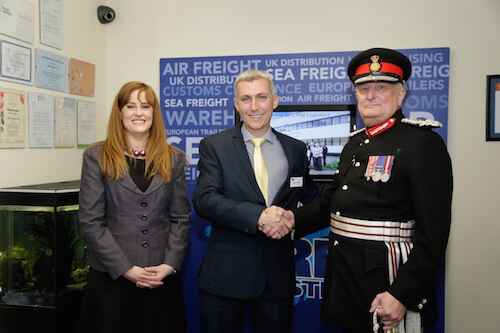 With their new website and investment in IT software for stock management, tracking and trading across all e-commerce platforms, CRM Logistics Ltd has developed a sophisticated level of real time reporting and innovative technology to keep pace with the fast moving commercial marketplace. This allows their customers to interact and transact with the CRM Team in whichever format suits them and their business, from wherever they are in world.
"We believe that our success is down to our integrity, level of customer service and one to one account management, investing in our people and measuring ourselves on delivering the best service really sets us apart from our competitors in the logistics industry", Matt Smith, Managing Director at CRM Logistics Ltd.
Pls. visit www.crmlogistics.co.uk for more information.