HAKTRANS, your CONNECTA partners from UAE, recently contributed to aviation history by delivering a light aircraft imported from Seattle for a breathtaking mission to land and take off on the world's tiniest runway on the helipad of the Burj Al Arab Hotel in Dubai. The consignment, which was a temporary import into Dubai, was cleared through customs using an ATA Carnet provided by the shipper. HAKTRANS then transported the aircraft on an air suspension truck to the consignee at Skydive, Dubai.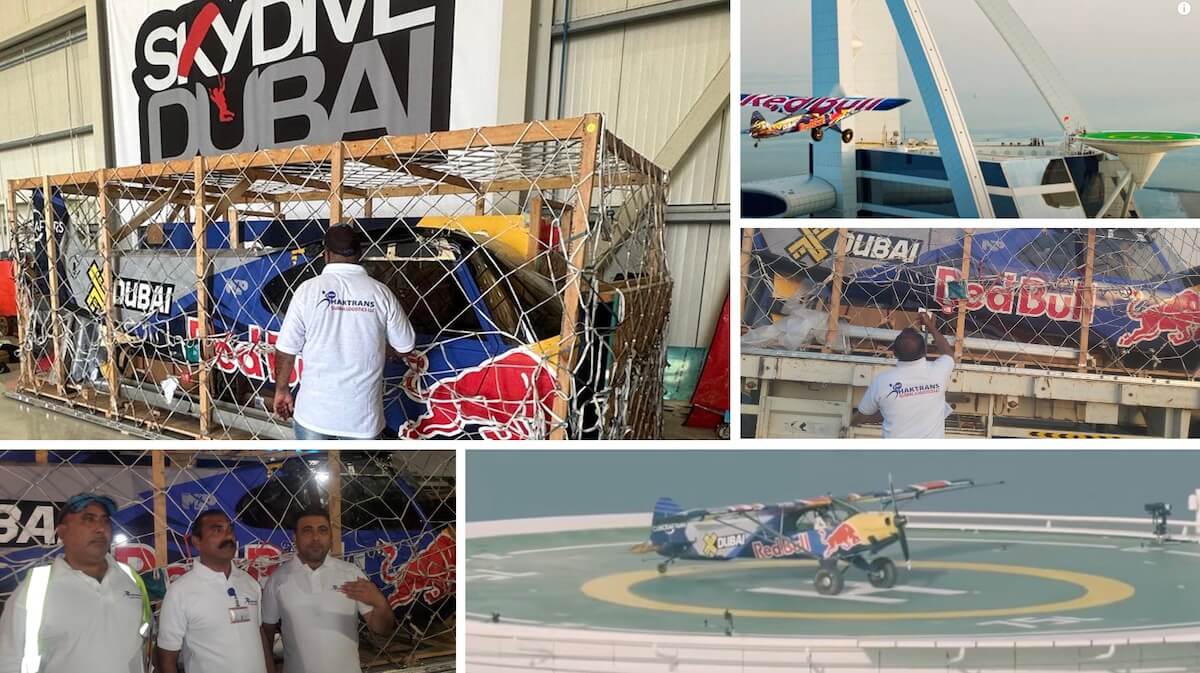 On March 14, 2023, the stunt was performed by Polish pilot Lukasz Czepiela, who became the first person to land a plane on the helipad of the iconic Burj Al Arab Hotel in Dubai. The specially adapted light aircraft was able to come to a stop in just 21 meters on a platform that was only 27 meters wide and 212 meters above the ground on top of the 56-story building.
Pls watch this breathtaking mission of the Pilot Lukasz Czepiela by clicking below links:
Following the successful event, HAKTRANS dismantled the aircraft and airfreighted the shipment to the next performance city in Poland, as per the customer's instructions. HAKTRANS' successful completion of this challenging and high-profile logistics project has once again demonstrated the company's ability to handle complex shipments with precision and expertise.
Pls. visit https://haktrans.com/ for more information