IP LOGISTICS, your new Connecta partner in Malaysia, is one of the leading Sea-Land-Air logistics service providers in Malaysia. They handle LCL, FCL, AIR FREIGHT, and BREAKBULK cargo from all major ports. Their headquarter is based in Port Klang, Malaysia, and they have branch offices in Penang, Ipoh, Klia, Melaka, and Johor Bahru.
IP LOGISTICS dedicated and hardworking team provides the best services to all customers, specializing in handling cargoes that requires an import or export permit.
One of the main commodity handled by IP LOGISTICS is wood products. They are well versed with any wood products, such as; Plywood, MDF, Wood veneer, and any timber products.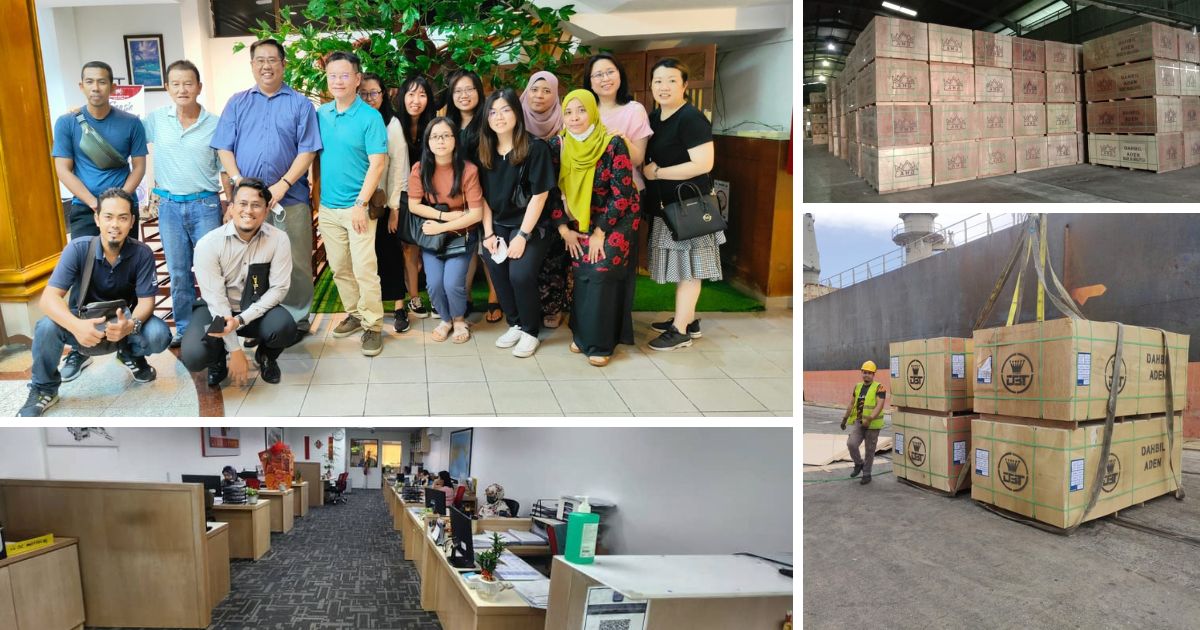 The photo above shows the IP LOGISTICS team and their office, as well as a recently handled export breakbulk shipment of plywood. This shipment consisted of 537 crates weighing about 900 tons and measuring 1265 m3. It took them two full days to completely load the cargo into the vessel for export to Aden, Yemen.
Pls. visit https://iplogistics.com.my/ for more information