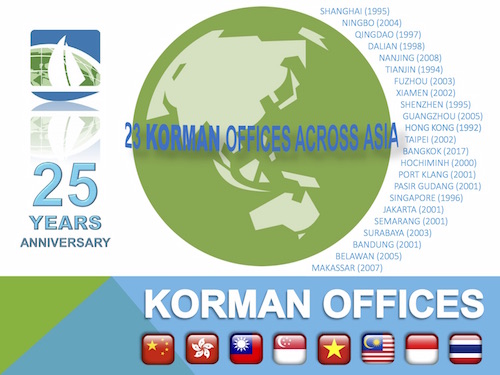 2017 proudly marks KORMAN's 25th year of business as a leading national and international freight forwarder and logistics partner.
KORMAN INTERNATIONAL, your Connecta Partner in Hong Kong, was formed in 1992 and is licensed for China Class A, IATA, NVOCC, Customs Brokerage, as well as ISO 9001. Headquartered in Hong Kong, KORMAN Group has expanded its presence to 23 offices across Asia.
We want to extend our warmest congratulations and wishes for continued success to the KORMAN INTERNATIONAL Team as they celebrate this important milestone!
Pls. visit http://www.korman.net for more information