LYNXGISTICS, your Connecta partner in Myanmar, successfully transported a transformer unit over 465 kilometers within Myanmar. Their expert handling, meticulous planning, and unwavering commitment to safety ensured the project's success despite road infrastructure challenges and high costs.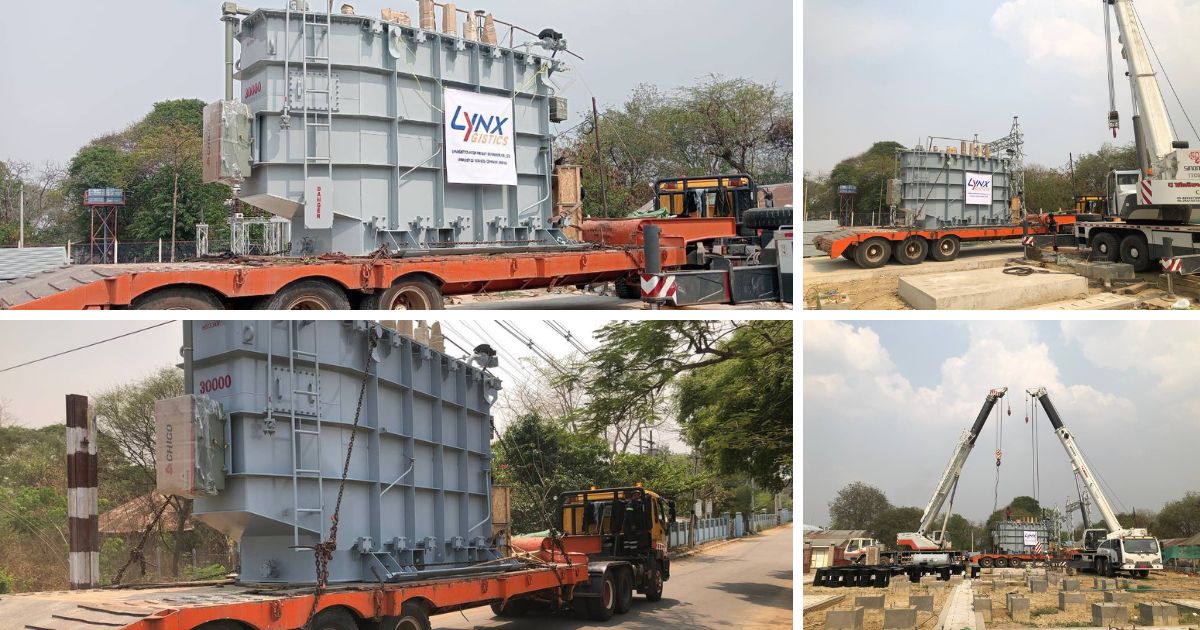 The cargo, comprising various components, including a 15-ton oil tank, a 7-ton radiator, a 40-ton tank body, and 1 ton of accessories, received the utmost care during loading and unloading procedures. LYNXGISTICS collaborated closely with clients to devise cost-effective solutions for Myanmar's logistics challenges.
The transportation route covered approximately 465 kilometers, from Yangon's South Dagon Industrial Zone to the Yamethin Substation, involving 290 miles of road maintenance and safety enhancements. To address these concerns, LYNXGISTICS repaired the site entrance road and strategically placed sandbags on the driveway, enhancing safety during the unloading process.
LYNXGISTICS employed a fleet including:
1xLow Bed Trailer + 2×12 Wheel Trucks + 1×6 Wheel Truck.
2 x 50 Tons Mobile Cranes for Unloading Work.
LYNXGISTICS' well-experienced logistics team's dedication led to significant time and cost savings for the client, despite the challenging infrastructure conditions. Throughout the project, LYNXGISTICS delivered high quality service, ensuring the safe and timely delivery of the cargo, ultimately exceeding the client's expectations.
Pls visit https://lynx.co.th/ for more information