ONEflow is thrilled to introduce its new brand, All Around Express Solutions, designed to revolutionize CEP (Courier, Express, Parcel) shipments. Their comprehensive CEP solutions are tailored to accommodate various shipment sizes, ranging from single cartons up to 70 kg, to non-palletized goods and multiparcel consignments exceeding 1000 kg.
Powered by their cutting-edge cloud platform, they offer an unparalleled All Around service that spans the globe, connecting you seamlessly from World to Germany and back. Their cloud platform, provided free of charge, boasts centralized track and trace capabilities, real-time status updates, instant access to personalized pricing details, and the convenience of generating and printing shipping labels at a moment's notice.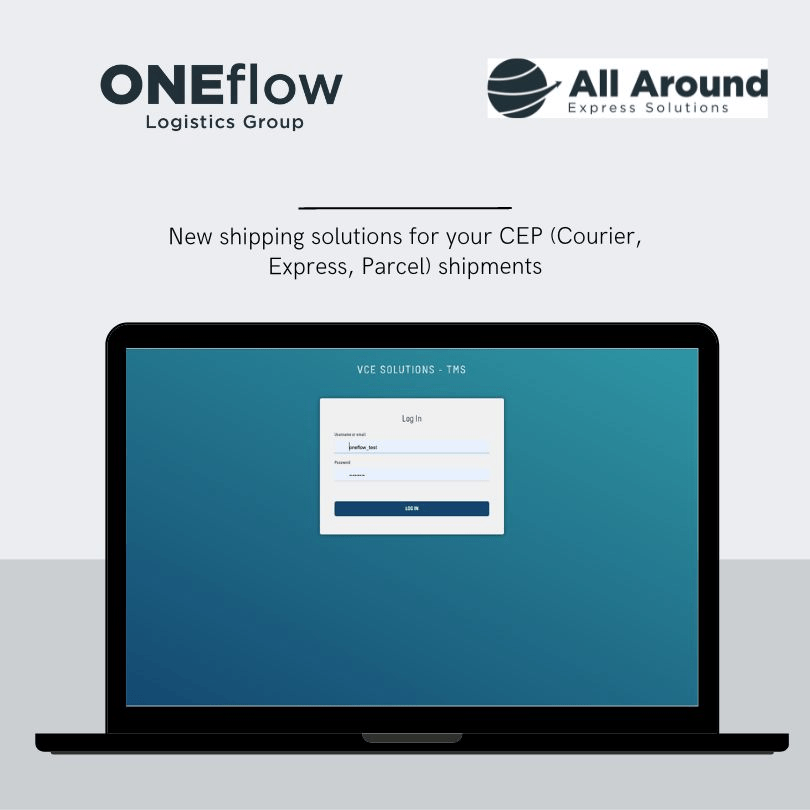 ONEflow customers and partners stand to gain from their commitment to excellence, receiving door-to-door express service through esteemed premium carriers like FedEx and UPS. Their advantageous rates and attractive shipping conditions are made possible by their substantial yearly movement of 5 million parcels, ensuring you receive unmatched value.
Experience the future of CEP shipments with All Around Express Solutions by ONEflow, offering seamless shipping:
Shipments to and from Germany in Standard and Express service classes in a global premium network
Leading transit times for national and many international shipments
Cloud platform with centralized track & trace and standardized status messages
Interface to upstream B2B Systems such as WMS or ERP
Connection of own webshops, Marketplaces such as Shopify and Shopware
Extensive reporting functions for carrier monitoring as well as shipment structure, cost structure, forecast, etc.
Pls. visit: http://www.one-flow.de and http://www.all-around-express.com/for more information