Prolinair, your Connecta partner in France, announces the acquisition of ASL OVERSEAS FRANCE, french freight forwarder founded in 1995.
The rapprochement between ASL Overseas and Prolinair is a key step to build an ambitious strategy of international growth between two strong partners, preserving the high level of technicity, expertise and skills of their staff members.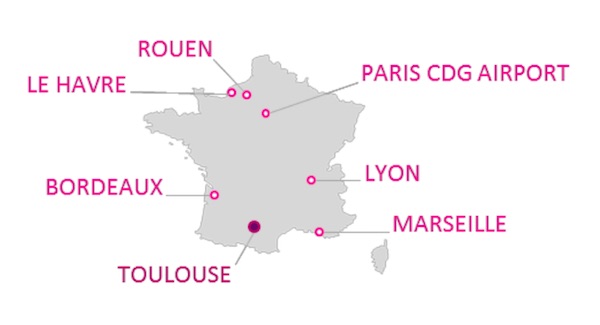 Taking over ASL Overseas allows Prolinair:
To develop a new customs bonded warehouse that is already operational, that brings up to 15.000sqm of warehouses in Roissy, Le Havre and Bordeaux, operated with their own staff, performed and secured tools.
To strengthen their development in IT solutions and Purchase Order management in order to enhance the transmission of information
To offer full coverage in France with their 7 offices in Le Havre, Rouen, Roissy CDG, Lyon, Marseille, Toulouse and Bordeaux
To integrate 16 new employees in Paris CDG airport offices, forming a team of 70 freight professionals at your service with reactivity, expertise and passion
To reinforce one another while maintaining the culture of a human-size company and the development of its dynamic flexibility.
Prolinair absorves an alliance of skills, and will remain:
Autonomous, loyal and experienced team members
Flexibility in decision making
Fully independent freight forwarder specialized in high value added cargo
Providing a generalist service while knowing how to react and adapt to the customer needs
Specialising and innovating its processes in order to face the digitalisation era
File processing thoroughly and professionally
Human relations: maintaining close ties with long-standing customers
Agile and efficient know-how towards unexpected situations to offer a tailor-made service
Your usual contacts remain the same and continue to serve you as ever. They will soon share the organisation and presentation of all of their departments in details.
Pls. visit www.prolinair.com. for further information.