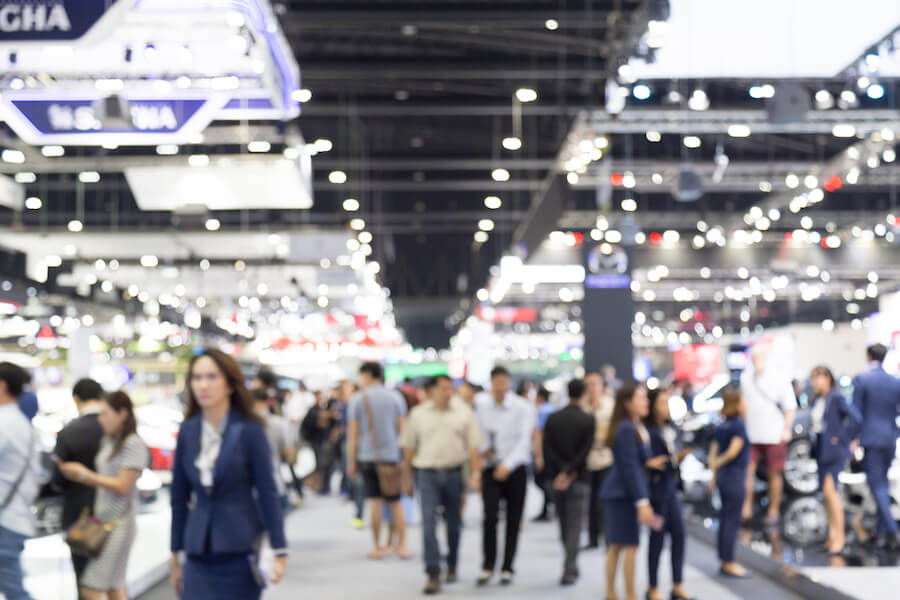 Exhibitions and events are re-opening as vaccination campaigns are progressing and travelling restrictions are moderating. This is not yet global but let's hope there is no way back and more and more countries and regions experience improvements during the coming months and gradually we return to a normal life.
As early as April 2021, took place the SITL – Transport & Logistics Innovation Week at Paris Expo Porte de Versailles (France) with more than 700 exhibitors and 16,000 attendees.
Breakbulk Europe scheduled for May in Bremen (Germany) had to be cancelled and moved to Rotterdam for 2022. While from 28-30 September Breakbulk Americas took place at the George R. Brown Convention Center in Houston (US).
This last quarter of the year is full of events in many countries, not only related to logistics, also other industries, sport events and music festivals are scheduled. The Expo Dubai (UAE) started to welcome worldwide visitors to its 192 country pavilions on 1 October, and will continue to do during 6 months until 31 March 2022.
Only a couple of weeks ago the IATA World Cargo Symposium hosted at the Dublin Convention Center (Ireland) from 12 – 14 October represents the first major international air cargo event since the pandemic. The event registered 700 participants, only 15% were online/virtual attendees.
Also this month the Multimodal NEC in Birmingham (UK) from the 19-21st October counted thousands of visitors through its hall host seminars and workshops. On the same dates the Antwerp Transport & Logistics (Belgium) event added 300 exhibitors and over 10 thousand visitors.
The agenda for the coming months continues to get filled up with exhibitions and fairs, like LogiTrans in Turkey from 10-12 November, China International Impor Expo in Shanghai from 5-10 November, Breakbulk Europe Rotterdam 17-19 May 2022, Intermodal Asia Shanghai 12-14 July 2022, and many more.
There is a lot of enthusiasm in re-gathering and making connections in person, we strongly look forward to seeing you all again soon. We are working on a new concept of event for 2022, combining the best in person options with technology capabilities to allow everyone to participate despite the pandemic situation. We will be sharing details very soon!