Justlog again distinguished by APAT with the Seal of Excellence
This is already the fifth consecutive year in which Justlog is distinguished by the APAT – Association of Freight Forwarders of Portugal, with the Seal of Excellence of freight forwarders activity. It is with pride that the company receives and communicates this distinction.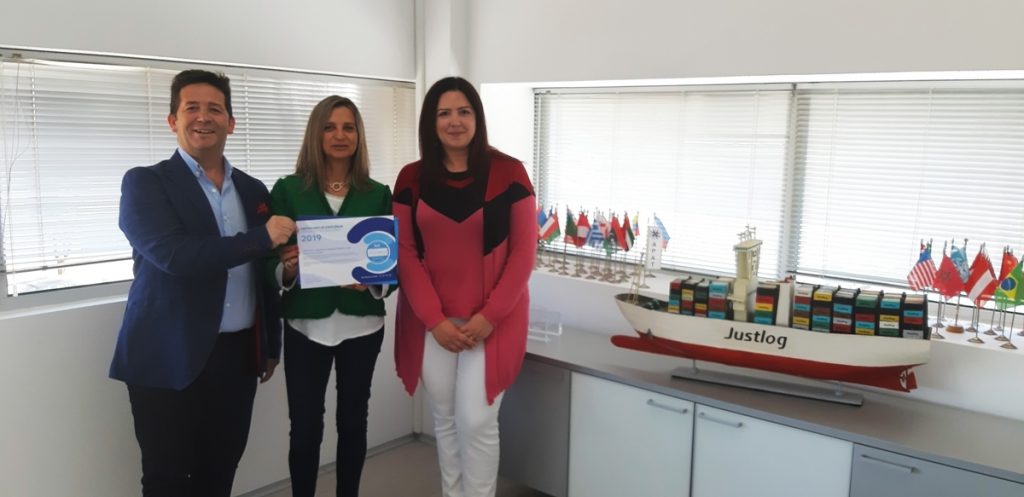 The Seal of Excellence, which was approved at the general meeting of members, recognizes the quality, credibility, reliability and safety of freight forwarders.
Jorge Emanuel Ramalho and Paula Soares received the 2019 Certification of Excellence from Dr. Inês Carneiro – Director of APAT Porto.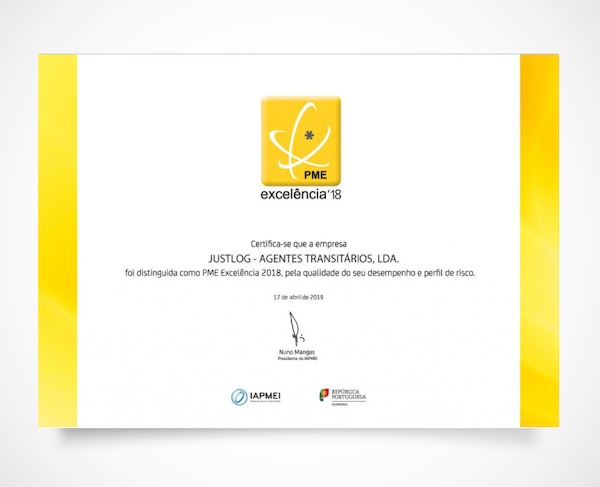 "As Excellence is an integral part of Justlog's corporate DNA, recognition of our journey is for us a cause of great joy. We want to take this opportunity to leave a special word to our customers and suppliers", remarks Jorge Emanuel, Managing Director at Justlog. "To our collaborators, thank you very much for the quality of the work you carry out every day. We are, once again, all to be congratulated! This is the deserved recognition of a team that always yearns for new challenges".
Justlog renews SME Excellence Status
Once again, Justlog, your Connecta Partner in Portugal, receives the honourable SME Excellence Award from IAPMEI.
Issued by the Portuguese Ministry of Economy through IAPMEI (The Public Agency for SME and Innovation), the attribution of the SME Excellence 2018 status aims to distinguish and give notoriety to companies that show the best financial performances and management indicators marking the competitive capacity of the country.
"To the organizers of the initiative, our customers, partners and the entire Justlog team, thank you very much", appreciates Jorge Emanuel.