Shiftco Shipping and Logistics, your Connecta partners in India and Sri Lanka, have been recognised in to Excellence company of the year from Business Connect Magazine as they are transforming the industry with their robust logistics leadership.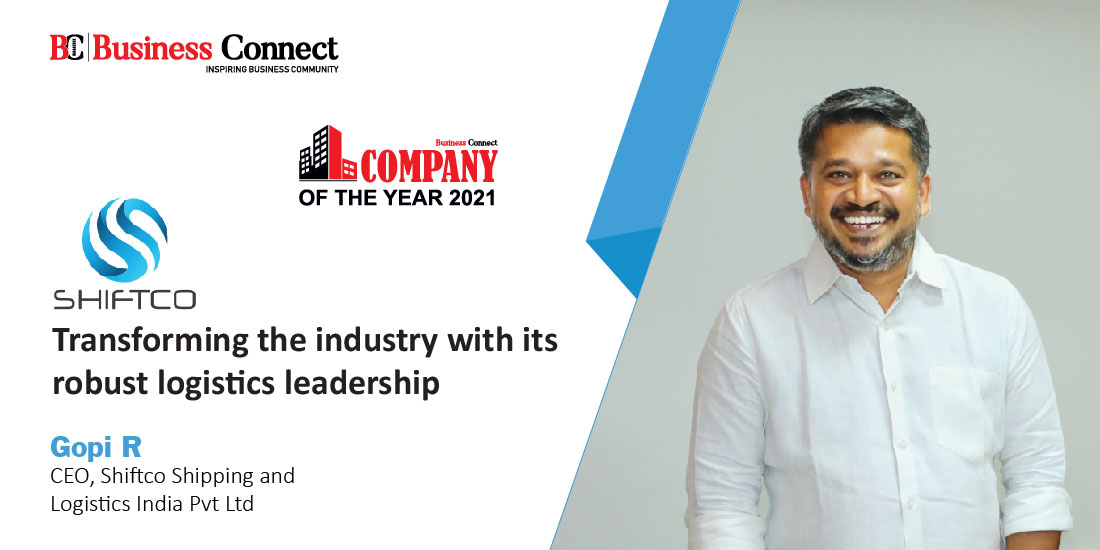 Mr Gopi R, CEO of Shiftco, was interviewed by the editors at BC Magazine, in an exclusive conversation where he touched upon several aspects of this business venture. You can read the full interview at: https://businessconnectindia.in/shiftco/
Mr Gopi shared Shiftco's keys for building their leading reputation and extraordinary growth, based on their business values, which are proactivity, alacrity and solicitous attitude. Entering in deep, he highlighted the importance of team building, motivation and personal development, how they commit with the highest service level and customer satisfaction, as well as the role of R&D and Technology as a differentiating factor.
During the conversation Mr Gopi also explains how the Company sustains the Covid scenario and remarks their plans for the future.
Pls. visit https://www.shiftcoship.com/ for more information