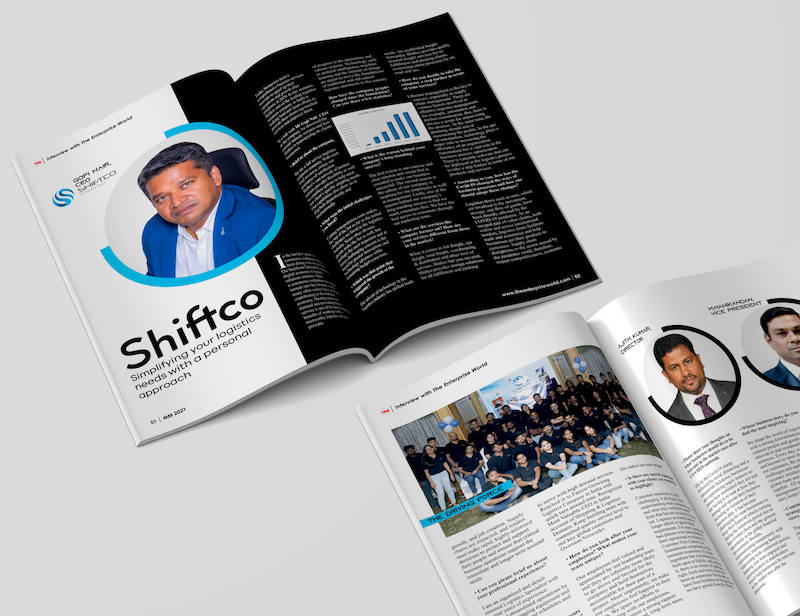 SHIFTCO SHIPPING & LOGISTICS, your Connecta partner in India, has immense pleasure in sharing that their organization has been recognized by one of the world's leading business magazines "The Enterprise World" as "Elite Tech Company to watch in 2021".
The special edition of "The Enterprise World" magazine features the stories of companies that are making businesses future ready with their cutting edge technology offerings. For this, they have interviewed Mr Gopi Nair, CEO of SHIFTCO.
Within 2 full spread-pages Gopi has briefed about the company, shared their starting and growing trajectory, as well as resumed the reasons for their success. Also detailing their scope of services and differentiation. Gopi was also asked about the impact of Covid and changes affecting our industry, and what should business to after the pandemic.
At a more personal level, Gopi commented about his professional experience, entrepreneurial journey and the uniqueness of his team. Some pictures of the team and key staff were included with interview, that is available from here: Read Full Interview >>
Pls. visit http://www.shiftcoship.com/ for more information.