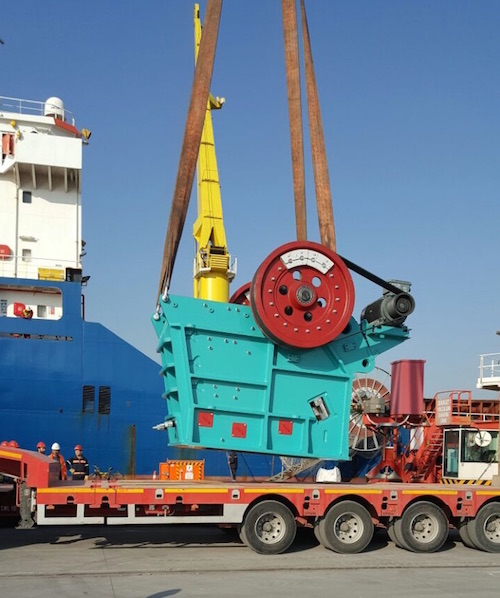 TANDEM LOJISTIK, your Connecta partner in Turkey, has recently moved a stone Crusher from Ankara (Turkey) to Salalah (Oman) coordinating a full logistics service from factory to job site.
The shipment includes a 65 tons crusher plus 14 Open-top containers, containing the machinery equipment with a weight per OT container of 25 tons.
TANDEM LOJISTIK collected all items from the Crusher factory located in Ankara and arranged the transportation up to Gemlik Port at a distance of 450 Km. At port they loaded the shipment onto vessel for its transportation to destination Port, Salalah Port in Oman. At arrival, they arranged the off-loading and delivered to final job site at 650 Km from Port.
Pls. visit www.tandemlojistik.com.tr for more information