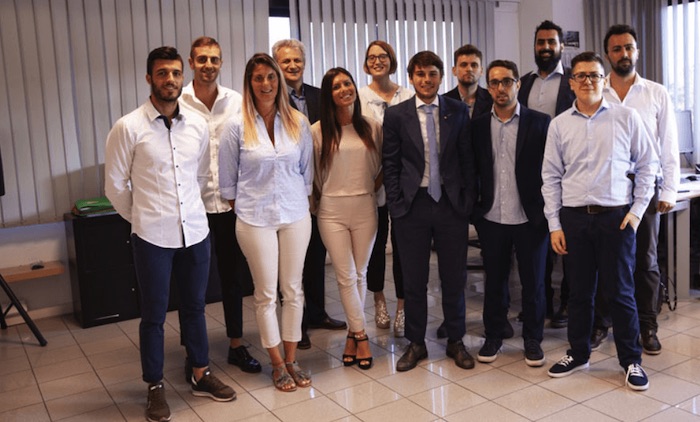 Tieffe Group, your new Connecta partner in Italy, was founded in 2012 and is an innovative and dynamic company in the international transport trade.
The Tieffe Team is able to analyse customer's requests, based on their personal needs, to study specific transport services, offering customers and partners high qualitative standards and competitive prices in line with market conditions.
On January 2019, they obtained CRIBIS B&B1 rating for five consecutive years, which is the index of maximum reliability, financial and economic of the company.
Tieffe Group is a FIATA certified freight forwarder registered for Maritime transportation and IATA registered for Air transportation.
Why choose Tieffe?
SOS Emergency Service (H.24)
HiTec Logistics
Handling telematic orders
25.000 mq covered warehouses
Administrative and Customs Consulting
Tieffe services:
ROAD TRANSPORTATION IMPORT/EXPORT: LTL – FTL – General Cargo – Dangerous Cargo – Perishable Cargo – Energy, Oil and Gas – Exceptional Transport
SEA FREIGHT IMPORT/EXPORT: FCL – LCL – General Cargo – Dangerous Cargo – Perishable Cargo – Energy, Oil and Gas – Foodstuffs and beverage – Project Cargo and Break Bulk
AIR FREIGHT IMPORT/EXPORT: General and Dangerous Cargo = the collaboration with major airlines ensures priority reservation on first available flights. We can handle any type of goods, with any size. If necessary we can plan specific charter aircraft full loads for your shipment.
Thanks to their professionalism, they are able to supply dedicated, top level service to customers and worldwide partners, offering 360°assistance, and following "step by step" requirements during all the routines of the shipment.
Pls. visit https://www.tieffe-group.it/en/ for more information.