WE RECOMPENSE YOUR COLLABORATION WITH $25 PER SHIPMENT
In order to encourage collaboration between cargo agents that form part of our international association, every time that you make a shipment through Connecta you will receive an automatic bonus of 25 dollars. This is our way of thanking you for your pro-activity and of encouraging you to be a really valuable member of the network, because in this way we all come out as winners!
The payment of the bonus is automatic: we debit your member account when each shipment is finalised successfully, you do not have to do anything. There is no minimum commencement, thus you can start to gain from the first shipment; nor is there a maximum total: you can accumulate bonuses in your account until a limit equivalent to the annual membership fee that you pay to be a Connecta member. In this way, if you make a lot of shipments through Connecta… ¡to be a member could result free!
THE BONUS OF $25 PER SHIPMENT IS AUTOMATIC AND WORKS IN THIS WAY: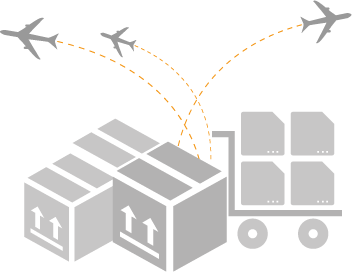 01
Your company makes a shipment in collaboration with another Connecta member.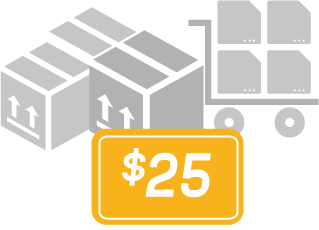 02
We reward your shipment with a bonus of 25 dollars that are added to your account.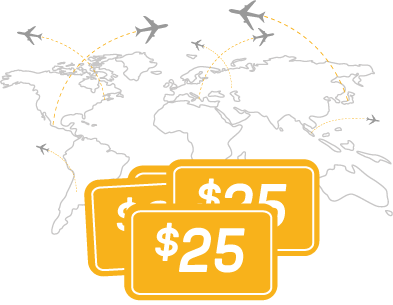 03
At the end of the year, you can discount your bonuses from the next annual membership fee.
WHY DO WE GIVE $25 PER SHIPMENT?
Our experience has demonstrated that this has various positive effects:
It helps to make your membership in Pangea rentable from the first day on.
It foments collaboration and active cooperation between members.
It increases the confidence and ties between members of the network.
It increases the business volume that is managed on the platform.
HOW TO OBTAIN MORE BONUSES?
To increase your bonuses is as easy as inviting Connecta members to participate in your shipments and in this way you will obtain 25 dollars for each operation that you make through our group of transport companies.
Furthermore, this will make the other members start to invite you to participate in turn in their shipments, meaning that you will quickly multiply your business volume and the profitability in the Connecta global network.
Are you IATA Certified?
First year FREE Membership
We are recruiting IATA Certified agents worldwide to become our founder Members