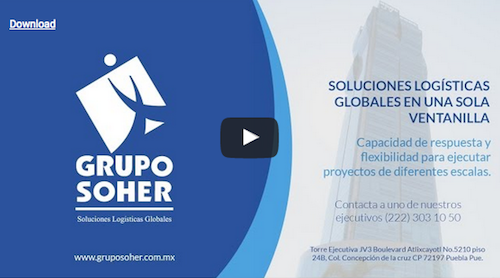 Worldwide Shipping Transportation S.A de C.V. (Grupo SOHER) are a group of multidisciplinary people with expertise in foreign trade issues, international and domestic transport logistics, we know that our coverage and diversifications of our activities makes the difference with competition and the key to meet our Customer and agents expectations in one stop shop.
Our services:
Door to Door Services (Air, Sea, Land and Multimodal)
Oversized goods.
Hand Carry.
Critical Materials Services by helicopter in Mexico
Hazardous goods.
High value shipments.
Fragile shipments.
Moving of household items.
Import / Export, Customs formalities (worldwide coverage).
Cargo Insurance.
Special Projects Division:
Ships and aircraft charters.
Bullpen for automotive Industry
Helicopters or specialized aerial maneuvers T
rading company IMMEX (Certification IMMEX623-2012 )
Audits in China, Vietnam and Indonesia
Quality Inspections in China, Vietnam and Indonesia
Relocations of industrial plants worldwide
Watch our Video or visit http://www.gruposoher.com.mx/ for more information.