CIMC Anda Shun,
your Connecta partner in China
is celebrating its 16th anniversary.
Its absolutely a very special day for them and they are delighted to share their joy sincerely.
For an organization to endure over 16 years and continue to follow today their same foundational principles of " Integrity, Innovation, Pragmatism, Efficiency" is an admirable milestone. In all these years passed, no matter it was success or failures, growth or recession, celebrations or crisis, anything or everything, there is one thing which they never did, that was to "give up". In particular, they want to thank all their partners and customers for the years supporting to CIMC Anda Shun, which inspires them continue to make it possible to fulfil their mission as a leading logistics company.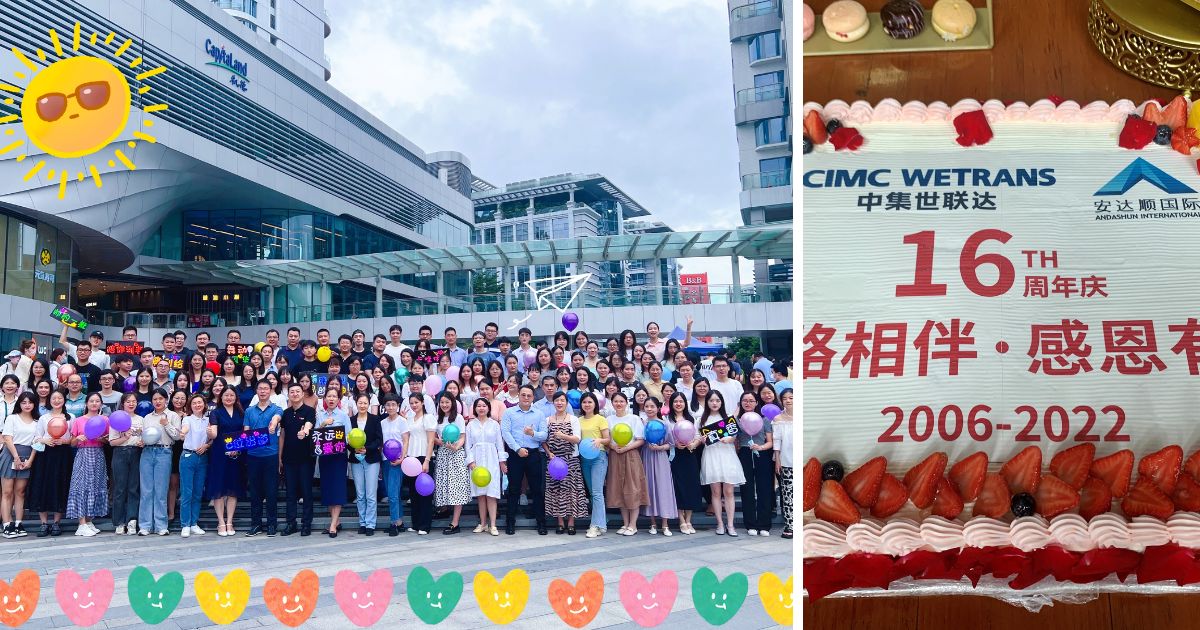 The celebration of the 16th anniversary of CIMC Anda Shun, is above all the celebration of the success of their employees. On such a special occasion, the entire team made the day a treat for themselves and a reservoir of energy for the coming days so that their victory does not stop but still goes on for years.
More anniversaries, more success stories and more achievements will come their way. Congratulations to all CIMC Anda Shun Team!
Pls. visit http://www.ads-logistics.com/ for more information