Despite being more connected than ever, attendance at logistics trades and fairs is growing year after year. So, after all, whether it is for making personal connections, getting direct links with customers and suppliers or learning about new solutions and tendencies, taking part at exhibitions is still relevant for any business. Let's have an overview of the major events related to logistics scheduled for this year.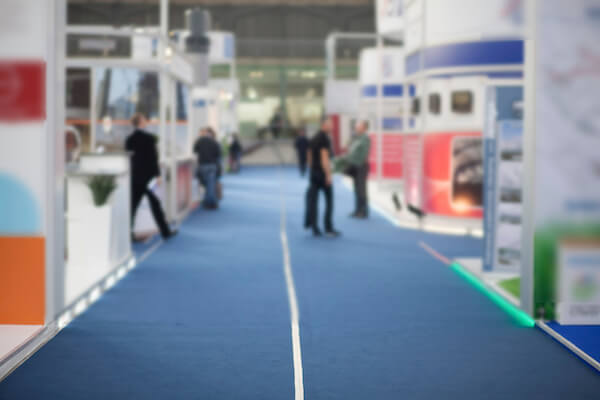 Major events on a global and regional scale
If you want to reach large scale markets, you may consider visiting or, if your budget allows it, exhibiting, at one of the global leading exhibitions. Intermodal events in their editions in Europe and Asia and Intermodal South America have become a reference for many logistics and supply chain actors, as well as the Transport Logistic events taking place in China and also including the Aircargo China show, we'll have to wait to 2021 for their biannual edition in Munich, Germany.
There are also large logistics fairs in most countries that have a more regional reach, still with important international presence and counting on thousands of visitors every year. Here the list is endless, to name some with very good perspectives Logitrans in Istanbul, Turkey, SITL in Paris, France, Cargo Logistics Canada in Vancouver, Logismed in Casablanca, Morocco, CTL-BHP Mega Cargo Show in Mumbai, India, Multimodal in Birmingham, UK, Logimat Messe in Stuttgart, Germany, TOC Asia in Singapore and Intermodal Africa in Dakar, Senegal.
Target connections at specialized events
A different approach can be found at the wide number of logistics exhibitions that offer an industry focus, such as events for health care, pharma, food and beverage, retail, courier and e-commerce, breakbulk. The visitors and exhibitors here have a different profile, including exporters, importers, producers directly involved in the trading chain, technical suppliers offering different and innovative solutions, and of course logistics and transport related companies. If your freight portfolio includes solutions addressed to those specialized niches, it may be worth considering exhibiting and gaining visibility as a professional logistics partner in that concrete field.
For the fresh produce sector there are exhibitions covering the entire year and taking place all around, Fruit Logistica in Berlin, Germany, Fruit Attraction in Madrid, Spain, Foodexpo in Athens, Greece, Seafood Show in Osaka, Japan, and many more that could also be mentioned. This also happens for other industries like furniture, toys, oil and gas, chemistry, engineering, you have plenty of options to focus on. Cantonfair is the largest Import/Export trade fair taking place in China twice a year, divided in 3 phases it attracts 25K exhibitors and 200K buyers from all industries; construction, electronics, chemicals, ceramics, furniture, toys, cosmetics, clothing, shoes, bags, sports, food, medicine, hospital devices, etc.
It is interesting to see in the spotlight so many specialized fairs that offer logistics solutions to the needs and requirements of particular industries. Here we find a great diversity of examples like ColdChain in Warsaw, Poland, the Breakbulk events in Americas, Asia, Europe or Middle East, LogiMed in San Diego, USA, Ecommerce Expo in London, UK or Parcel+Post Expo in Vienna, Austria.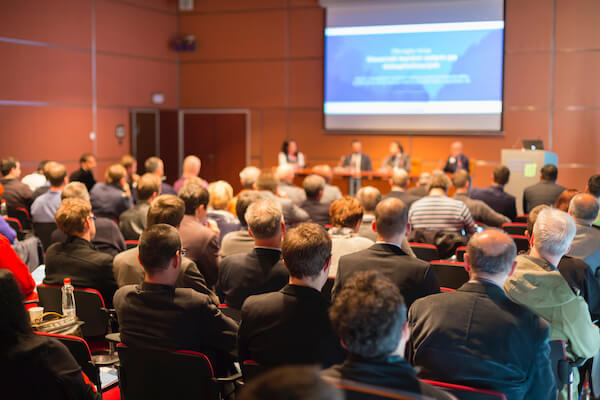 Technology, a key element in common in the agenda of all events
All of the events mentioned above have in some way or other included technology in their programs, with dedicated forums to innovation, selection of tech-speakers, corners for start-ups, etc. Like the Innovation week included in the SITL, the discussions on logistics concepts of the future during Transport Logistics or Tech TOC during TOC Asia.
Also, technology has served itself as the core for the development of new exclusive conferences. To highlight some, Antwerp XL (Antwerp, Belgium), LogTech (Las Vegas, USA), Innotrans (Berlin, Germany), Logistics CIO (Amsterdam, Netherlands) and Jump Start (Atlanta, USA). These events may not have the largest reach but serve as a good platform for networking, sharing and learning about tendencies that can shape the industry and influence our business in a near future.
There are plenty of options to choose from, have a look at the event sites and presentations and don't miss out on asking for recommendations from partners that have visited or exhibited at previous editions.
Whatever fairs you are taking part in this year we wish you a very productive outcome.