Pol-Mare, your Connecta partner in Poland, has efficiently carried out a complicated operation of transporting a Boeing 737-700 from the UK to Poland. The Boeing's hull measured 25.3 metres and the special semi-trailer combined with the tractor made the transport set almost 43 metres long!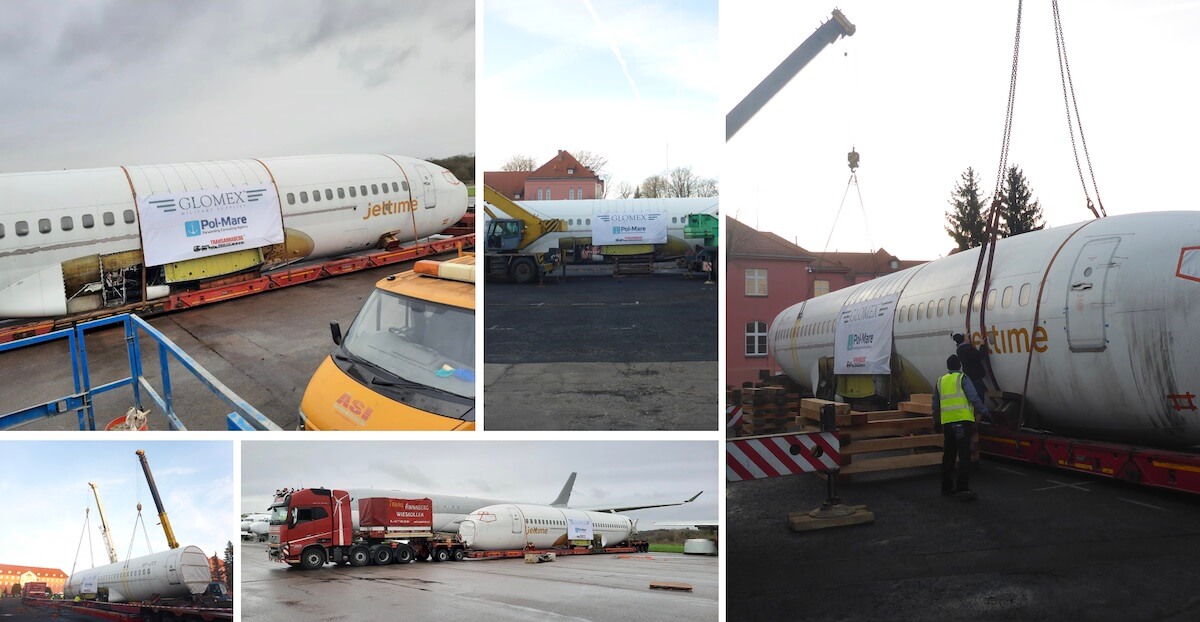 Adding to this the remaining width and height dimensions of 4 metres each, the transport route leading from Cirencester via a ferry crossing from Harwich to Rotterdam and the often extreme weather conditions in January in Northern Europe (storms, wind blowing at over 100 km/h), we can realise how great the challenge was.
However, it was not the first plane transported by Pol-Mare, so the entire process went smoothy. The operations were accurately planned, including customs handling (export, transit, import). 8 days after loading, the Boeing arrived at its destination in Lubań. Now it will serve as a training facility in a special training centre of the border guard unit.
Pls visit pol-mare.pl for more information.