SHIFTCO SHIPPING, your Connecta partner in India and Sri Lanka, has been awarder Custom Broker of the Year in 13th South East CEO Conclave & Awards 2022.
Some of the top decision makers from the logistics industry as well as regulatory authorities from South and East India, take part in the deliberation process, with special emphasis on new paths and innovative strategies for the industry and general trade in the region. The award criteria for the Customs Broker category are defined by custom based performance, number of B/E & S/B filed, Year on Year Growth, customer satisfaction, network and innovation in Customs related activities.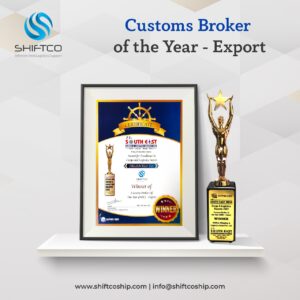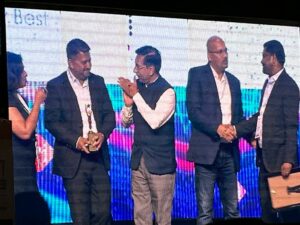 The gala Awards Night honour and recognise the best companies and individuals who have excelled and made a difference through their distinctive performance and innovative thinking. With a wonderful and professional festivity setup the awards ceremony has been truly a night to remember, especially for SHIFTCO SHIPPING.
We congratulate SHIFTCO SHIPPING on this well deserved award.
Pls. visit http://www.shiftcoship.com for more information