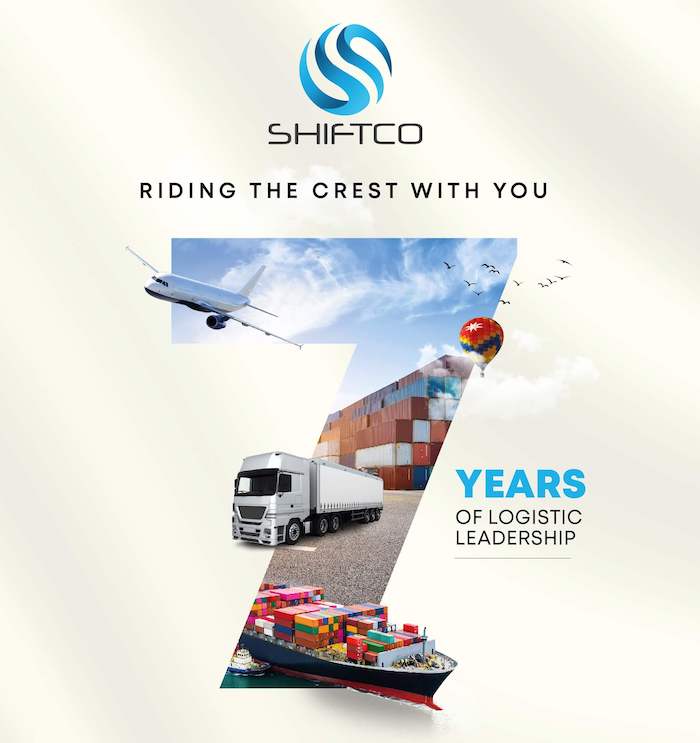 We want to extend our warmest congratulations to the SHIFTCO Team as they celebrate a remarkable 7th Anniversary serving the logistics industry.
We wish you continued success as you celebrate this important milestone!!
SHIFTCO is grateful that customers and partners have placed their trust and precious cargo in their hands. They promise to keep the flag flying with advanced, timely and customized shipping solutions around the globe always.
They specialise in finding the right freight solution, including Air Freight, Sea Freight, Road Freight, Multi-Modal Transportation, Customs Brokerage, Ship Spare Projects, Aero Space, Express Deliveries, Warehousing and Distribution, Project Cargo, Procurement Cargo and More.
Pls. visit http://www.shiftcoship.com/ for more information