Earlier this year, IIFA members were invited to nominate candidates to represent Ireland in the 2016 Young International Freight Forwarder of the Year Award. Following an internal selection process based on the nominated candidates, Mr. Alan Parkes, of Woodland Group, was chosen to advance forward in the 2016 global competition.
Alan was required to submit a thesis on "An In-Depth Analysis of Outsourcing Logistics to 3rd Party Specialists" which will be judged with entries from other participating European National Associations for the European Region sector of the Award. The three other FIATA regions comprise; "Americas," "Africa and Middle East" and "Asia Pacific".
Speaking on the nomination, Kevin Brady, Managing Director at Woodland Group Ireland said, "Alan's nomination in the Young International Freight Forwarder of the Year Award demonstrates his passion and commitment to our industry and we are very proud that Alan has been nominated for this prestigious award. Celebrating 19 years in business in Ireland this year, Woodland Ireland owes its success to our staff who are passionate, innovate and always looking to improve, allowing us to deliver global solutions to some of the world's leading businesses."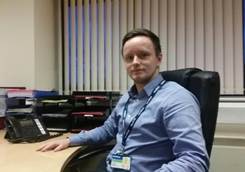 Mr. Parkes is an operations assistant with Woodland Group, the freight forwarding and supply chain specialists, based in Ballycoolin, Dublin. With a background in Transport Operations and Technology from the Dublin Institute of Technology, Alan has a keen passion for the industry. Alan is also a participant on the 2015-2016 FIATA Diploma course and will continue to study with his fellow 24 FIATA Diploma participants for the final examination in September 2016, just ahead of the 2016 FIATA World Congress Dublin.
Regional winners will be notified of the success of their thesis in the first week of July, and the successful candidates will be presented with their award at the 2016 FIATA World Congress in Dublin in October of this year.